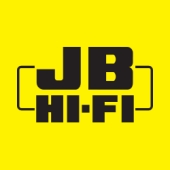 With the holiday season rapidly approaching, it seems Facebook scammers are eager to take advantage of users desperate for a bargain.
We're seeing more and more Facebook survey scams using the lure of gift vouchers to trick users into clicking on their links.
Whether it's fake iTunes gift certificates or gift cards to save you money at ASDA, Tesco, Argos or Starbucks – Facebook users can't seem to resist falling for the bogus offers, which only serve to earn cash for the bad guys.
The latest scam spreading quickly on Facebook, claims to offer gift vouchers for Australian electronics chain JB Hi Fi.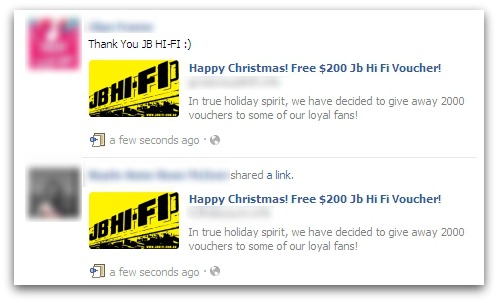 Happy Christmas! Free $200 Jb Hi Fi Voucher!
[LINK]
In true holiday spirit, we have decided to give away 2000 vouchers to some of our loyal fans!
If you see one of your Facebook friends post a message like this, don't click on the link. Instead, contact your friend and tell they that they have fallen for a scam – maybe you can suggest that they read this article to find out more. 🙂
Because clicking on the link will not enter you into a draw for a $200 JB Hi Fi voucher. Instead, the very first thing it will force you to do is to share the link with all of your Facebook friends.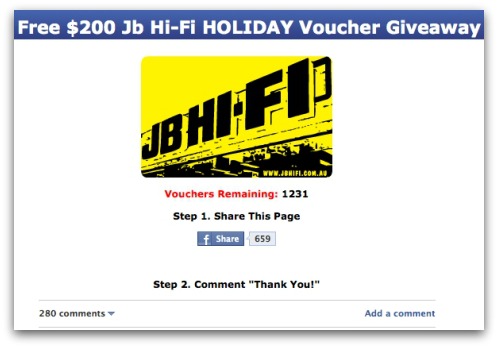 Why would you share a link on Facebook about something you haven't properly investigated yet? Sadly, too many people do.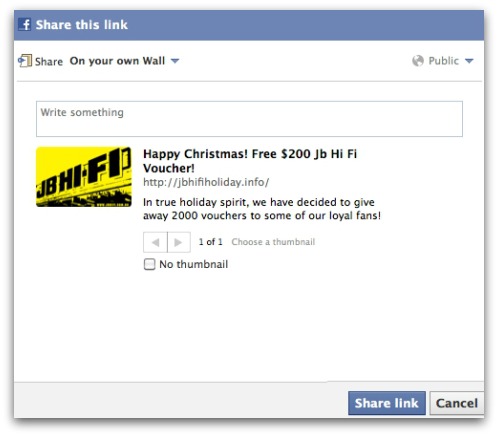 Surprise surprise.. the webpage tells you that you're now one of the lucky people who has won the voucher. All you have to do is complete an online survey.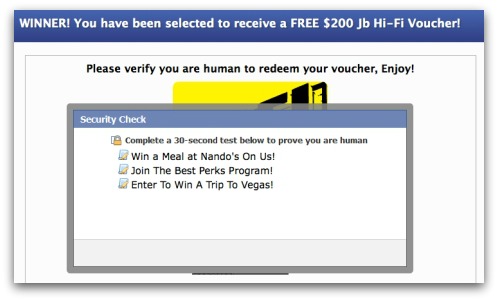 And there's the sting in the tail. The scammers earn money for every survey that is completed. Their job is to drive traffic to the online surveys, and you've just helped them by sharing the link with your Facebook friends.
Even if you complete the surveys, you're not going to receive that $200 gift voucher.
If you got hit by this scam, make sure you have removed the entries from your news feed (to stop them being shared amongst your friends) and check your profile does not have any unwanted "Likes" under your "Likes and interests".
If you use Facebook and want to get an early warning about the latest attacks, you should join the Sophos Facebook page where we have a thriving community of over 150,000 people.