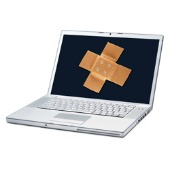 End-of-year security prediction lists have become as much of a holiday season tradition as overeating and post-Christmas sales. Gartner's Top Predictions for IT Organizations and Users, 2012 and Beyond ticks all the usual boxes: cloud service adoption, social network bubbles and the ditching of poor old PCs for shiny mobile devices.
But what caught my eye was this: "The financial impact of cybercrime will grow 10% per year through 2016, due to the continuing discovery of new vulnerabilities".
Another list, this time Tripwire's Top 25 IT influencers (which includes *ahem* our very own Graham). They asked each of the 25 their top security tips for 2012 and there seems to be a distinct theme emerging: @rmogull "Stick to the basics", @451wendy "Don't forget the basics" and @mckeay "Get back to basics".
OS and software patching has been a security basic for the past 15 years but it's becoming increasingly important to get right: attackers continue to exploit old vulnerabilities.
Addressing this is not easy because it's not just about Microsoft any more. The volume is huge, every update is "critical" and even when you've deployed the patch, it's difficult to see if it has applied properly across all your machines.
So the release of Sophos's Endpoint Protection 10 this week was aimed at helping make this basic, but often difficult, task a little easier to handle. A new integrated patch assessment option lets you identify missing patches from computers.
The really neat bit is that Sophos security analysts bring their expertise of malware and vulnerabilities together. They identify which vulnerabilities are actively being exploited by malware, so you can prioritize missing patches according to the actual threat.
And you'll see all the patch statuses across your network right alongside your other security and anti-virus information.
This new approach to security technology might not be the silver bullet that reverses the predicted trends, but it is cleverly designed to give companies a much better chance of taking care of one of the basics.
Now where did I put that wrapping paper…