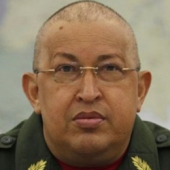 Internet users in Latin America were the intended victims of a malware campaign last week, when an email was spammed out claiming to contain breaking news of the death of Venezuelan president Hugo Chavez.
The email claimed that government officials had confirmed the death of 57-year-old Chavez, after a struggle against cancer.
The news of the Venezuelan president's death had, claimed the email, shocked world leaders who were said to have expressed their condolences via the media.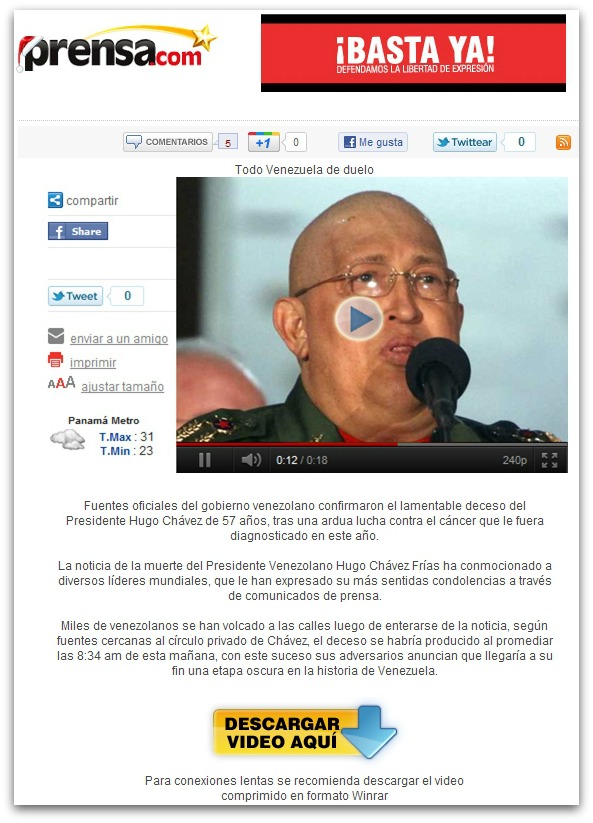 The truth is that although Hugo Chavez has chemotherapy treatment for cancer this year, he claims that he is in a fit condition to fight in an election next year.
The bogus email announcing Chavez's "death" purports to come from a newspaper website and link to a video, but computer users would be wise to not click too hastily. Sophos products detect the malware found at the website pointed to as W32/Dorkbot-AM.
The national police force of Panama was clearly alarmed that internet users might be fooled by the fake news about Hugo Chavez, and posted a warning on Twitter:
ATENCION: No abra correo electrónico que informa 'muerte de Hugo Chávez'. Eso es falso y trae consigo virus que puede dañar su computador.

— Policía Nacional (@ProtegeryServir) December 7, 2011
Earlier this year, in a similar stunt, cybercriminals spammed out a bogus news report claiming that Cuba's Fidel Castro had died. That malicious campaign was also designed to infect recipient's computers.
The advice is obvious. Breaking news is best read on legitimate news websites (such as the BBC and CNN), and you should not be too trusting of an email which arrives in your inbox out of the blue, urging you to click on a link to a video.
If well-regarded news outlets aren't reporting it, then you may be wise to treat such messages with suspicion. After all, it may not be the news that is breaking, but your computer's security instead.
Hat tip: Thanks to Naked Security reader A J for informing us about this attack.