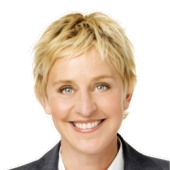 Facebook fans of American talk show host Ellen DeGeneres have been targeted by a scammer posing as her manager.
According to the Hollywood Reporter, producers of The Ellen DeGeneres Show have filed a lawsuit against an anonymous individual, who – it is alleged – created fake email accounts and a Facebook profile in the name of Eric Gold, one of DeGeneres's managers.
These accounts were then reportedly used to contact Facebook fans of Ellen telling them that they had been selected to appear on the TV show.
Hollywood Reporter published a typical message that "Eric Gold" had sent to a potential victim:
"You have been selected from members of the Ellen DeGenere's Facebook Fan page to be on her talk show because of your comment on the 'Halloween edition'. If you are interested in attending, this offer is an all expense paid trip from Ellen in appreciation of being a fan of Ellen.You are required to reply as soon as possible because we have limited time."
In addition, the intended victim is told that a $3000 cheque will be mailed to them to cover travel expenses, if they send back their mailing address, name, telephone number and other personal information.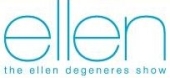 However, when the excited Ellen fan responds to the message they are told that they were too late in responding, and all the spaces are gone.
However, out of the kindness of "Eric's" heart, he says he'll be able to get you into the show if you quickly put the cheque into their bank account and wire him the reservation funds.
And that's how the scam works. The cheque the Ellen fan has been sent bounces, but only after they have already wired money to the scammer.
The scammer, who Ellen's producers are attempting to get an injunction against, has taken advantage of Facebook users announcing their love for a TV show. But rather than an all-expenses trip to Ellen's TV studios to watch a show being filmed, they've been taken for a ride.
If you use Facebook and want to get an early warning about the latest attacks, you should join the Sophos Facebook page where we have a thriving community of over 150,000 people.