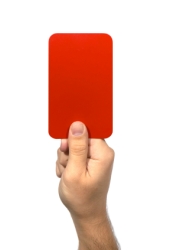 In a bizarre move by Facebook, a blog which has highlighted security and privacy issues on the social network has found itself banned, preventing the spread of news, opinion and advice.
The "Unofficial Guide to Facebook Privacy and Security" blog, which in the past has uncovered security issues such as Facebook's own help center being over-run by spammers, has fallen foul of Facebook's security systems – which are flagging the blog's content as abusive.
Although the "Unofficial Guide to Facebook Privacy and Security" blog's own Facebook page has not been removed, the security experts behind the site find themselves effectively paralysed – unable to post links to their own content.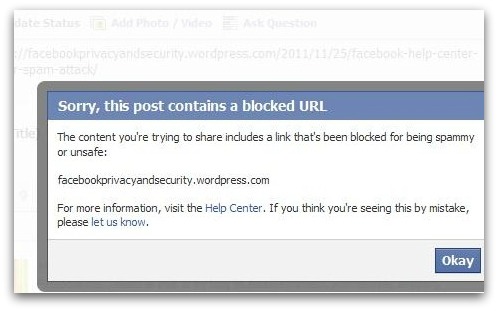 It's not just the folks behind the blog who can't post links to their site, of course. All Facebook users appear to be blocked at the moment from sharing links to the site, despite there not being any clear indication as to what can be considered abusive on the site.
This is not, of course, the first time that Facebook has suspended online communities which have been critical of Facebook's security.
Earlier this year we reported on the upset caused after the scam-exposers at The Bulldog Estate found themselves shut down by Facebook, a decision eventually reversed after the story caught the attention of the media.
It was therefore, somewhat fitting that the newly-banned blog sought assistance from The Bulldog Estate to share the news of its suspension with its followers.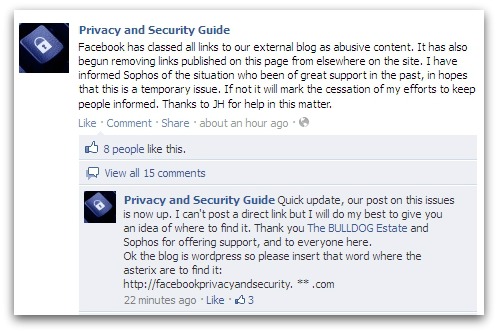 "Seeing that our most recent article was the first to highlight the massive spam attack on Facebook's Help Center, we're hopeful this is a temporary issue," said Miles Renatus, an administrator on the banned blog. "We haven't been contacted by Facebook directly as to why this blog has been flagged, and so this would seem part of Facebook's automated process – a vital tool for Facebook to fight spam and scams on its platform. And while we are temporarily frustrated, we applaud Facebook's anti-spam efforts, and hope to be released from them shortly."
I also hope that Facebook reviews this decision, and allows the "Unofficial Guide to Facebook Privacy and Security" blog to be linked to once again from the very site it is discussing. Let's hope that the ban is the result of carelessness on Facebook's part rather than an attempt to stifle free speech.
It would certainly be a great shame if the Facebook ban was permanent, and lead those behind the blog to draw an end to their work keeping social networking users informed of the issues.
If you use Facebook and want to get an early warning about the latest attacks, scams and privacy issues, you should join the Sophos Facebook page where we have a thriving community of over 150,000 people. Fingers crossed our content doesn't also fall foul of Facebook in the future..
Update: Good news! The Facebook Privacy and Security blog reports that normal service has been resumed, and Facebook is no longer categorising its webpages as abusive. Plaudits to Facebook for correcting their error.