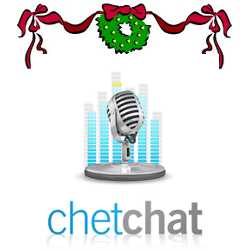 I am pleased to have a new guest on the Chet Chat this week, Gary Korhonen. Gary is a Global Escalation Support Engineer working in our Vancouver office.
Gary and I began the Chet Chat discussing the benefits and potential pitfalls of Microsoft's announcement that they will begin automatically upgrading Internet Explorer to the latest version as part of Windows Update.
Considering it has been about three weeks since the last Chet Chat we had to discuss the implications of the installation of "spyware" on mobile phones. Carrier IQ seems to have dug themselves a bit of a hole and whether their software is beneficial to ISPs or not, people are justifiably concerned.
After Chris DiBona's recent proclamation that security apps on the Android are charlatanism, Gary and I discussed the recent incident when Google had to remove 22 malicious Android apps from the Android Market.
Lastly we talked about the very serious problem of safety in medical computer systems after a recent malware outbreak at a hospital in Georgia, USA. Things are not as simple as we might like to think and the best minds in our business should work together to help come up with creative solutions to provide security with longevity.

(20 December 2011, duration 21:41 minutes, size 14.9 MBytes)
You can also download this podcast directly in MP3 format: Sophos Security Chet Chat 78, subscribe on iTunes or our RSS feed.