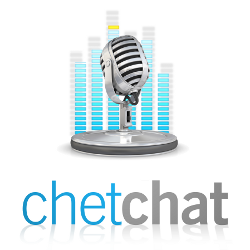 Paul Ducklin, Sophos's Head of Technology, Asia Pacific, joined me for the first Chet Chat of 2012.
It has been nearly three weeks since the last Chet Chat and there were too many stories to cover in the 15 minute time goal we set.
Our goals are to provide you with the most important security news without too much chatter, and to explain what you need to know about the week's news.
We began the podcast discussing the privacy implications of smart meters after the recent presentation at the Chaos Computing Congress.
Another story we covered this week was the attempt at making security easy in WiFi routers which results in total insecurity. I think Paul and I both agree that using open source firmware to give you a level of control may be necessary to avoid compromise.
After the attack by Anonymous on Stratfor there was a lot of confusion and debate about what a password hash is, how it should be used and what does it mean? Paul detailed the important points of how hashing works and we discussed best practices for developers storing credentials.

(9 January 2012, duration 16:58 minutes, size 12.2 MBytes)
You can also download this podcast directly in MP3 format: Sophos Security Chet Chat 79, subscribe on iTunes or our RSS feed. You can see all of the Sophos Podcasts by visiting our archive.