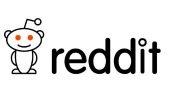 Instead of the normal (as self-described) "glorious, user-curated chaos" that is social news site Reddit, users on January 18th will instead find despair/nothingness/an urge to take action as the site joins the anti-SOPA internet blackout.
From 8 a.m. to 8 p.m. EST, Reddit will display "a simple message" about how the PIPA/SOPA legislation will shut down sites like Reddit, along with a link to resources to learn more and suggested ways to take action, according to a post the site put up on Tuesday.
The blackout will coincide with that day's House Committee on Oversight and Government Reform hearing on internet security, intellectual property and economic growth – a hearing that Reddit will feature in a live video stream.
The legislation is scheduled for a vote in the US Senate (that would be the PIPA version – i.e., Protect IP Act of 2011) on Jan. 24.
The PIPA/SOPA legislation would allow the Department of Justice to demand that search engines, social networking sites and domain name services block access to sites that are deemed to be "dedicated to infringing activities".
In some cases, action could be taken to block websites without first allowing alleged infringers to defend themselves in court.
Opponents claim that both versions of the bill violate the First Amendment, compromise internet security, and threaten technology innovation.
Supporters defend the bill by saying that it would be aimed at sleazy overseas operators, not at nice US businesses.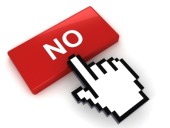 An army of internet bigwigs has considered taking part in the blackout, including Google, Facebook, Twitter, PayPal, Yahoo and Wikipedia.
Anonymous is joining in the blackout, promising a Tweet cone of silence, while Wikipedia is still mulling participation.
Wikipedia founder Jimmy Wales has written that he's "all in favor" of the blackout, and that "it would be great if [Wikipedia] could act quickly to coordinate with Reddit."
Markham Erickson, executive director of trade association NetCoalition, told FoxNews that the companies are considering this "unprecedented" action – which will spell desolation for hordes of their own users – because the stakes are so high. In his own words:
This type of thing doesn't happen because companies typically don't want to put their users in that position. The difference is that these bills so fundamentally change the way the internet works. People need to understand the effect this special-interest legislation will have on those who use the internet.
Here's how Reddit explains its choice to participate:
The freedom, innovation, and economic opportunity that the internet enables is in jeopardy. Congress is considering legislation that will dramatically change your internet experience and put an end to Reddit and many other sites you use everyday. Internet experts, organizations, companies, entrepreneurs, legal experts, journalists, and individuals have repeatedly expressed how dangerous this bill is. If we do nothing, Congress will likely pass the Protect IP Act (in the Senate) or the Stop Online Piracy Act (in the House), and then the President will probably sign it into law.
Alternatives to the blackout aimed at more directly hurting SOPA-supporting companies where it matters – in their profitability – have included boycotts of businesses that support SOPA.
One notable instance was Dump GoDaddy Day, a boycott precipitated by the impression that the company has flip-flopped on the legislation – initially supporting the act, which appeared in October, and then pulling back to a neutral position of neither support nor outright condemnation of SOPA.
Dump GoDaddy Day on December 29th resulted in the company losing about 72,000 domains, according to Infowars.com.
Tumblr, for its part, generated 87,834 calls to Congress with its anti-SOPA campaign. According to FoxNews, that's a total of 1,293 total hours spent talking to representatives.
As OpenCongress notes, now is the crucial time to stop the legislation.
The site has a thorough explanation of the Byzantine rules that make this so, but to sum it up, the coming vote can be blocked by a 41% minority. After that, the only way of stopping the bill is for opponents to vote it down with a majority: more than 50%.
Now is the time to do something, whether it's head down to Washington with or without a Meetup group (Reddit will feature links for this on blackout day) or contact your legislator (OpenCongress makes it easy).