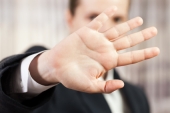 Your resume may well be spellchecked and gleaming on the finest heavy-stock paper you could find, but 56% of employers are probably going to augment that information by peeking under the covers and into your potentially grimy little social life.
That's part of the findings that psychologists at UK business psychology firm OPP are presenting this week at the British Psychological Society conference on occupational psychology.
One of the papers they'll be presenting covers the findings of a 2011 study into the use of social networking sites such as Facebook, LinkedIn and Twitter.
An OPP post details other tasty statistics about how their respondents – 1,000 people of working age in the UK and Ireland – use social media.
Here are some more stats:
56% of respondents said that they were likely to check out the social media presence of potential employees (although 27% of those surveyed said they would be uncomfortable with the same being done to them). On the flipside, 37% of people said they change their persona online - so looking at their online presence may be misleading anyway.
OPP points to recent instances of people getting into hot water over social media use. One such is the case of John Flexman, a former HR executive who parted ways with his company in June 2011 after he posted his CV and checked off the "Career opportunities" box on his LinkedIn profile.

The Telegraph noted that Mr. Flexman is thought to be the first person in the UK to bring a case for constructive dismissal over the dispute with his bosses.
The shores of the U.S., of course, are littered with the flotsam of social media collisions, particularly if you include sexting, Craig's List and elected officials.
Some samples of well-known people whose internet-enabled frolickings have caused them to join the world's unemployed population:
Comedian Gilbert Gottfried, former duck voice for the advertisements of U.S. insurance company Aflac, canned in March 2011 after callously tweeting about Japan's earthquake disaster.

Former U.S. Rep. Anthony Weiner (D-N.Y.), resigned in June 2011 after sexting a photo of his underwear-tented erection to a 21-year-old he contacted via Craig's List (aka Weinergate).
April 2009: Two Domino's Pizza employees add mucus and intestinal gas to food preparation, post a documentary video of it on YouTube (since removed), and wind up fired and in jail on charges on felony counts.
U.S. Rep. Chris Lee, (R-N.Y.), a "fit, fun, classy guy," as he described himself while flirting with/sending a bare-chested photo of himself to a woman he met on Craigslist. The indiscretions of Mr. You Are So Not 39 include adultery and shaving seven years off his real age. Lee resigned in February 2011 within hours of Gawker revealing the sexting. To judge for yourself if he needs to shave other areas, check out ABC News's coverage.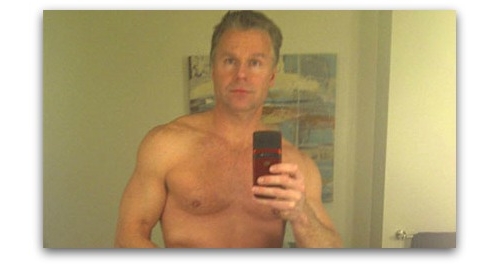 OPP has some good common sense advice on avoiding replicating these unseemly circumstances. Some excerpts of their advice:
Employees: Lock down your Facebook profile, and behave on LinkedIn as you would at a professional networking event (without the free bar!).

Employers: Misuse of social media could result in accusations of discrimination or unfair dismissal, or simply damage an organisation's reputation. Employers need to tread carefully to avoid breaking the law, avoiding racist, sexist or anti-religious biases that might surface, particularly when the online search may be done in private and not be documented - which is a prime time for prejudice to occur.

Having a clearly stated policy on use of social networking sites in recruitment is crucial, as well as keeping comprehensive records of how you came to decisions about who to interview and employ. But the crux of the advice is really to consider, as for all selection methods, whether the source of information is actually relevant in any way to the job being offered. If not, why use it?
Now that Facebook's got a Timeline on you, perhaps it would be good to do a bit of cleaning for the new year.
Creating a scrubbed version of yourself for job-seeking purposes is a good idea.
While you're at it, remind your children that going viral on YouTube might seem fun now, but the internet never forgets.