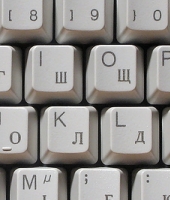 A suspected Russian cybercriminal arrived in Manhattan on Tuesday to face charges of security fraud, computer hacking and ID theft after being deported from Switzerland.
Vladimir Zdorovenin, 54, of Moscow, and his son, Kirill Zdorovenin, both Russian citizens, are facing nine charges for allegedly masterminding credit card theft and stock manipulation scams.
The duo was indicted under seal in May 2007. The elder Zdorovenin was arrested in Zurich in March 2011, while his son remains at large.
The charges include conspiracy, mail fraud, wire fraud, computer fraud, aggravated identity theft, and securities fraud.
According to a statement from Manhattan U.S. Attorney Preet Bharara and FBI Assistant Director in Charge Janice K. Fedarcyk, the deal went down like this:
Between 2004 and 2005, the father/son team allegedly reached out from their Russian home base to steal and use purloined credit card information and to run various phony web sites and bank accounts in Russia and Latvia.
The indictment charges the Zdorovenins with installing keyloggers on U.S. victims' computers to grab information as it was entered. They also allegedly bought stolen credit card numbers, using those accounts to make apparently legitimate purchases of goods from their own online businesses.
According to the indictment, those purchases were fraudulent: just a way to fool banks, credit card service processors, and credit card holders, enabling the alleged thieves to then pocket the money directed to their sites.
The indictment also charges the father/son team with tapping into the financial services accounts of U.S. victims. They allegedly transferred, or tried to transfer, hundreds of thousands of dollars from victims' accounts to bank accounts under their own control.
After allegedly hijacking victims' online brokerage accounts, the Zdorovenins allegedly bought and sold thousands of shares of stock in an effort to manipulate those stock prices. The payout came with the simultaneous buying or selling of the same stock through their own online brokerage account, maintained in the name of Rim Investment Management, Ltd., according to the indictment.
The elder Zdorovenin, 54, of Moscow, faces a maximum prison sentence of 142 years.
It may have taken a while. If proved guilty, it would mean the removal of only one out of an ocean of sharks prowling the Internet's perilous waters.
Still, one less shark is one less shark. It's a proud day for the D.A. and the FBI.
As Ms. Fedarcyk says, it takes more than a Russian IP address to hide if you're up to no good. From the statement:
This should serve as a stark reminder to anyone who believes he can commit cyber crime and hide behind the safety and anonymity of a Russian IP address; you are not beyond the reach of the FBI.