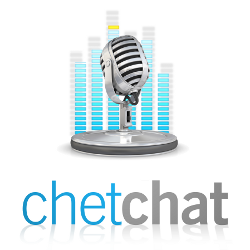 This week Vanja Svajcer joined me for the Chet Chat to discuss mobile malware and security in general.
We started out discussing the growth in smartphone usage and the corresponding rise in unique malware samples seen in 2011.
Vanja points out the general public's lack of awareness about mobile threats, which is likely leading to more risky behavior when using mobile phones.
Most mobile malware seen in 2011 were Trojans and most of them were planted on alternative download markets, rather than on Amazon, Google or Apple's official stores.
We discussed the risk to businesses versus consumers and the impact of the bring your own device (BYOD) trend that took off in 2011.
Vanja also shared some tips with our listeners on some best practices for safer usage of our smartphones.

(18 January 2012, duration 19:44 minutes, size 13.6 MBytes)
You can also download this podcast directly in MP3 format: Sophos Security Chet Chat 80, subscribe on iTunes or our RSS feed. You can see all of the Sophos Podcasts by visiting our archive.