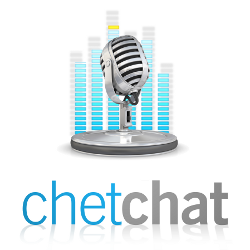 Micahel Kaiser, Executive Director of the National Cyber Security Alliance (NCSA) joined me for the second time this week to help raise awareness about Data Privacy Day coming up on January 28th, 2012.
In the podcast Kaiser explains the history of Data Privacy Day and the importance of understanding privacy on the modern internet.
We chatted a bit about the role businesses play in consumer privacy, including my favorite phrase Kaiser shared "If you collect it, protect it."
Another important message shared by Kaiser is that privacy online isn't just a personal issue. People need to consider and respect the wishes of their friends, family and colleagues when posting photos or other information on the internet.

The NCSA and Facebook will be hosting an event this Thursday January 26th, 2012 titled "Data Privacy Day 2012 Intersection of Privacy & Security".
If you are interested you can RSVP or connect live to the event at 9:30AM EST (14:30 UTC) to watch the panel and here their thought on privacy in the 21st century.

(23 January 2012, duration 14:23 minutes, size 13.1 MBytes)
You can also download this podcast directly in MP3 format: Sophos Security Chet Chat 81, subscribe on iTunes or our RSS feed. You can see all of the Sophos Podcasts by visiting our archive.