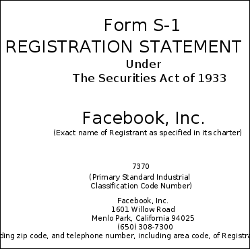 Well, it is official. Facebook filed its paperwork with the US Securities and Exchange Commission (SEC) stating its intention to become a public company.
Of course there will likely be plenty of scammers and con-artists trying to make a few bucks on this news as well, but that is true any time money is changing hands.
One of the requirements in filing for its IPO is that they make a statement about risks to the business that could adversely affect the value of the company.
Not ranking too high on the list of risks they disclosed is #23: Computer malware, viruses, hacking and phishing attacks, and spamming could harm our business and results of operations.
It states in part:
Computer malware, viruses, and computer hacking and phishing attacks have become more prevalent in our industry, have occurred on our systems in the past, and may occur on our systems in the future ... As a result of spamming activities, our users may use Facebook less or stop using our products altogether.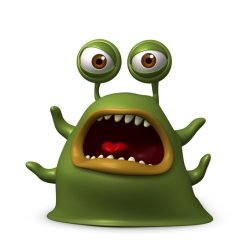 While it is unfortunate that people are trying to scam Facebook users, it is a good thing that Facebook management are aware of the problem and concerned about the impact it may have on its business.
Its motive may be profit, but Facebook must take the danger seriously and work harder than ever to reduce the havoc criminals are wreaking on Facebook users.
Facebook goes on to highlight regulatory concerns it has related to the "Platform" and how they handle financial transactions for gaming partners like Zynga.
It appears Facebook is concerned they may be perceived as a bank and become subject to financial laws designed to detect money laundering, fraud and being used to funnel money to terrorist organizations.
Ars technica also posted on the S1 SEC filing noting another set of risks, privacy.
As a private company Facebook was not required to disclose investigations into its practices.
Now it will have to continually alert the public about anything that could have a material impact on its profitability, including probes into its handling of privacy issues and the business impact of having to change its software.
The result? Unknown. The good news is the additional oversight and pressure should result in a safer, more secure and privacy aware Facebook.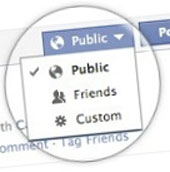 Facebook acknowledging the risks of privacy investigations, malware harming its systems and users and people abandoning the service if it becomes overwhelmed with spam shows they are cognizant of the risk and will now be even more motivated to reduce it.
I generally find private companies have more freedom to pursue risky, innovative choices that result in true advancement than public ones. But this is one case where the larger community will benefit by the increased scrutiny on a company that impacts so many people.