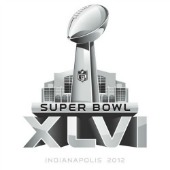 The countdown to first kickoff in Super Bowl XLVI on February 5 has begun, and scams for knock-off team jerseys, counterfeit memorabilia, and fake YouTube videos will be sure to hammer our defenses.
But what about last-minute tickets to the game?!
Yes, and my mother will be serving you nachos in the stands. Fat chance, my little quarterbacks.
As the Better Business Bureau (BBB) notes, there are thousands of Super Bowl tickets listed on Craigslist, but buyer beware: the site offers no guarantees, and sellers aren't required to provide identification.
If you come across a ticket deal in your inbox or on Facebook, bear in mind that clicking on the tasty link could drop a Trojan onto your system.
Think before you click: hold your mouse over the link to see if the mouseover URL matches the link shown in the email. If it doesn't, you're likely in for a hosing.
While you can certainly find cyber purveyors of tickets, bear in mind what the NFL itself says about the likelihood that they're legitimate:
The demand for tickets to the Super Bowl greatly exceeds the supply. The majority of tickets are allotted to the two participating teams, and to a lesser extent through each of the other NFL teams. Remaining tickets for the general public are made available through a random drawing. There is no other means for the general public to purchase tickets. The NFL does not sell tickets to travel or ticket agents.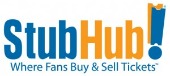 The BBB suggests that fans eschew ticket come-ons and stick to safe sites such as Stub Hub, which guarantee ticket authenticity, and Ticketmaster, which handles ticket exchanges for the NFL.
As far as merchandise goes, BBB locations across the country have already reported websites that don't actually have any Super Bowl merchandise but instead want your credit card and personal information in order to steal your identity or drain your bank account.
The BBB is also warning fans that counterfeit merchandise not only rips off the team, but is almost always cheaply made, meaning it won't last as long as the real deal.
To keep from being victimized, buy merchandise directly from the team or league site or from official vendors at the stadium.
Another scam we're sure to see is fake YouTube videos masquerading as one of those glorious, multimillion-dollar, minute-long commercials featuring – this year – time-travelling babies, bunny rabbit-chasing policemen energised by breakfast cookies, or crime-fighting plants (I particularly love the burglar-throttling ivy). Check out the previews of the 2012 ads.
These phony videos can be hard to detect, particularly when they come as a thumbnail embedded in an email or posted on Facebook, with crooks using SEO poisoning to boost the bogus video's ranking in search results.
Stay safe and stay away from unsolicited video links. Instead, go directly to YouTube and type in a given URL.
Anti-virus and anti-malware programs are a good line of defense against all this gunk: spam, Trojans and fake videos.
Sophos readers typically don't need reminding about basic online safety, but do your friends and family a favour this Super Bowl season: make sure their security software is up to date, and teach them how to use common sense before clicking on these game-exploiting scams.