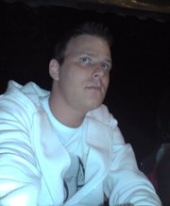 In December 2010, computers at NASA's Jet Propulsion Laboratory near Los Angeles were allegedly hacked. With researchers unable to use the computers for two months, NASA estimated the damage caused to be in the region of $580,000.
Not to be sniffed at.
It was with some surprise then, to hear last month that 26-year-old Robert Butyka, who admitted the hack, had managed to escape a jail sentence, and received a three-year suspended sentence from the Romanian authorities.
A separate civil case, scheduled for March, will determine what damages – if any – Butyka will have to pay.
But that's not the end of the story – because, so far, only the Romanian authorities have had their day in court with Butyka.
Yesterday, the United States Attorney's Office in Los Angeles announced that it was indicting Butyka, charging him with hacking into the 25 affected climate research computers at NASA's JPL. According to Thom Mrozek, a US Attorney spokesman, they are seeking Butyka's delivery to the United States to face trial.
The US authorities are presumably hoping for Butyka to show his face in North America sooner rather than later.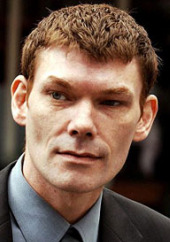 Certainly, they'll be hoping that the Romanian legal system helps bring Butyka to US shores more smoothly than in the case of another alleged NASA hacker, Britain's Gary McKinnon.
By pure coincidence, yesterday was the tenth anniversary of the arrest of McKinnon, who has become a cause celebre for many as he has fought attempts to extradite him to the United States on charges that he hacked NASA and Pentagon computers in the weeks after 9/11.
Supporters of McKinnon argue that he should be tried in the UK, and that there is an imbalance in the UK-USA extradition process that means significantly more British citizens get extradited to the United States than vice versa.
In 2009, a Sophos poll of 550 IT professionals found that 71% believed that McKinnon should not be extradited to the USA:
If convicted, Robert Butyka could face a maximum 10 year prison sentence.
The prospect of that may make Butyka, known online by his online handle "Iceman", hope that he can conjure up similar levels of support as McKinnon, and have a skilled legal team that can fight tooth and nail to prevent him from being extradited to the States.