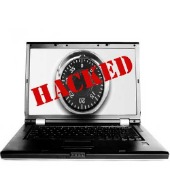 Foxconn, a Taiwanese manufacturer of iPhones and iPads for Apple, and infamous for alleged inhumane working conditions that have purportedly led to worker suicides, has been hacked by a group calling itself Swagg Security.
Swagg has doxed the login details for every user in the company, including Terry Gou, the CEO and Chairman of parent Hon Hai Precision Industry.
On Wednesday the group tweeted about the exploit and posted messages on Pastebin and PirateBay.
The messages taunted Gou and explained that the attack wasn't motivated so much by Foxconn's working conditions but for the sheer joy of the funktionslust it inspired:
Although we are considerably disappointed of the conditions of Foxconn, we are not hacking a corporation for such a reason and although we are slightly interested in the existence of an Iphone 5, we are not hacking for this reason. We hack for the cyberspace who share a few common viewpoints and philosophies. We enjoy exposing governments and corporations, but the more prominent reason, is the hilarity that ensues when compromising and destroying an infrastructure.
Swagg evidently exploited an unpatched Internet Explorer vulnerability to filch sensitive information from the company's servers. On January 26 the group tweeted that a "big leak" was coming soon and to make sure to update browsers.
Swagg then bundled the dox into a freely available torrent and encouraged others to break into the servers using disclosed passwords.
Those passwords could come in handy if people wanted to mess with some of Foxconn's other customers, Swagg mused:
The passwords inside these files could allow individuals to make fraudulent orders under big companies like Microsoft, Apple, IBM, Intel, and Dell. Be careful ; )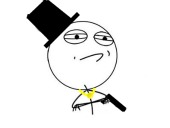 Foxconn responded by taking down a website that explained the services it provides to key partners, including Apple, HP, Cisco, and Acer.
In its messages, Swagg dismissed hacktivists as being, basically, impotent. Swagg sees itself more as a group that caters to our subliminal attraction to mayhem; something of a service that offers transcendental spa treatment in the art of destruction, if you will. "Remember damage is bliss," they said, without proper use of a comma.
From the Pastebin message:
In a way we are "hacktivist", but in our own views we are Greyhats. We believe there is no reality in hacktivism, even with good intentions. We know those who claim to be "hacktivists" that inside of you, a suppressed part of you, enjoys playing a part in the anarchist event of hacking of an infrastructure. One which at the same time presents a challenge, upon completing reveals an almost unknown feeling of a menacing satisfaction. We encourage not to continue quelling such a natural emotion but to embrace it. Only when embracing what society has taught you to hinder, is when you realize your own identity.
The pure joy of anarchy was, however, motivated at least in part by a hacktivistic take on working conditions that have allegedly included forced labour for long hours without breaks, use of dangerous chemicals that have caused severe health problems, exposure to dangerous conditions, repetitive work and spartan living conditions; all of which have been blamed for a spate of suicides starting in 2010.
Swagg's take:
They say you got your employees all worked up, committing suicide 'n stuff. They say you hire chinese workers 'cause you think the taiwanese are elite. We got somethin' served up good...real good. Your not gonna' know what hit you by the time you finish this release. Your company gonna' crumble, and you deserve it.
As Mashable's Kate Freeman has reported, fair-labour activists responded to the reports by deluging Apple with 250,000 signatures delivered to Apple stores in six cities around the world on Thursday.

Does Foxconn deserve it? Swagg's right on one level: there is a part of me that relishes payback, enjoys this company having to squirm over its inhumane practices.
That doesn't make Swagg's actions legal, though. The rational, law-abiding part of my brain is forcing me to write something in support of the 250,000 signers who protest the company's practices in a legal, nonviolent manner.
But will that Gandhi-like approach lead to better working conditions? The answer is probably up to those of us who lust after the upcoming iPhone 5.
How much are we really willing to pay? In per-unit cost? In human misery?

Hacked computer image courtesy of Shutterstock