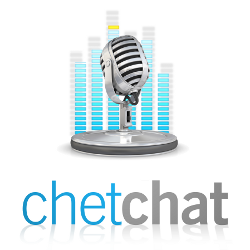 Paul Ducklin was my guest again this week on the Chet Chat after a week off due to me having a rather nasty cold and not wanting to share that with all of our listeners.
Paul and I began the discussion with Patch Tuesday and the fixes released by Microsoft, Adobe and Oracle.
Paul provided some clarity for Mac users on the confusing mix of Java versions and availability, depending on which version of OS X you may be using.
We also dove into the App Store privacy issues that have been in the news this week, reinforcing our belief that opt-in is a requirement, not an option.
Last, but not least, we talked a bit about the upcoming RSA Conference 2012 in San Francisco.
The Sophos team will be conducting a cryptographic puzzle contest, giving away a Macbook Air daily in a drawing and even offering free expo passes.
For those of you who can't make it to RSA, we will be posting the puzzle here on Naked Security as well.
If you live in the Pacific Northwest you can join me for Anatomy of an Attack in Portland, OR on March 14.
(16 February 2012, duration 16:14 minutes, size 11.7 MBytes)
You can also download this podcast directly in MP3 format: Sophos Security Chet Chat 83, subscribe on iTunes or our RSS feed. You can see all of the Sophos Podcasts by visiting our archive.