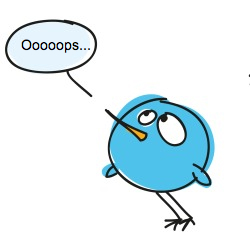 Got an iPhone or equivalent? Use Twitter? Maybe you've found it easy peasy to connect up with your friends, family and colleagues using the Twitter app.
Sadly, this isn't a result of your native tech skills. Twitter simply snarfles up information from your address book, according to media reports.
You didn't know this? Twitter didn't ask your express permission beforehand?
This is how it seems to work: you run the Twitter app and tap the 'Find Friends' option. The app then uploads email addresses and phone numbers from all of the contacts in your personal address book, and keeps it on its servers for a full 18 months.
Now is it just me or would most of us like to be explicitly alerted when an app decides to do this? In response, Twitter told the LA Times, "in our next app updates, which are coming soon, we are updating the language associated with Find Friends to be more explicit."
They could simply display a message similar to this one:
Selecting 'Find friends' means you are permitting Twitter to take and store the information about your personal contacts from your address book. Do you want to continue?
Granted, it may mean fewer people give Twitter access to personal data, but the company would certainly gain some love points for being open and honest.
Now, for those of you concerned that your contacts' info might be on Twitter's servers, you can get Twitter to zap the data here. Not ideal that it requires you to act in order for Twitter to delete the information, but better than nothing I suppose.
Sadly, Twitter isn't alone in doing this. Reportedly, iPhone apps including Foursquare, Instagram, Path and Hipster are also up to similar shenanigans.
Following the outcry, Apple is promising to be more vigilant about how explicitly apps request information from users, as reported by my colleague Chet.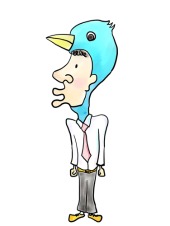 Now I, like most people, have a raging appetite for all things social. But it seems that at every turn, online services are trying to take advantage of the naivety of their users, rather than look after them. It isn't cool, and I expect better.
And please don't tell me that they offer a free service, so I don't have a say. The *only* thing that makes a company like Twitter a success is its users.
Social media sites utterly depend on us to create accounts and use their services to become and stay successful. If the masses ignore them completely, or walk away when they don't meet expectations, then they wither and die.
And that should be food for thought, folks. Collectively, we hold all the flipping cards. Maybe it is time we become a little less blasé with how we expect these companies to treat us.
Twitter man courtesy of Shutterstock
Don't be aveerage courtesy of Shutterstock