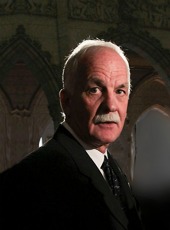 I'm pretty certain that when trying to sway people to your side of an argument, it's best not to say your opposition is on the same side as child pornographers.
Nevertheless, this was the tack taken by Canadian Public Safety Minister Vic Toews when questioned about a new bill, referred to as the procedural Bill C-30 or as Lawful Access Bill. More recently, it's even been called the provocative Protecting Children from Internet Predators Act.
According to reports, he said of critic Francis Scarpaleggia, "he can either side with us or with the child pornographers."
This is a pretty blatant rhetorical tactic that could only lead to the opposition feeling justifiably defensive and angry.
I'm sure no one fighting the bill is denying the importance of keeping children safe, but C-30 does not limit itself to 'Internet predator' investigations. Both the scope and the collateral implications reach far beyond this remit. It simply marginalises discussion to focusing solely on the child protection angle.
A rational and balanced debate about the implications of this law is what was needed. Blurting out such an emotive and negative argument as justification for passing the bill only serves to frustrate, and even destroy, any opportunity for open and frank discussion on the bill's merits.
Bill C-30 establishes rules for regulation of surveillance, including interception guidelines and obligations. Controversially, it also wants rules permitting law enforcement to approach telecoms companies (telcos) and Internet service providers (ISPs) and demand subscriber data without applying for a warrant.
In a government release "Myths and Facts about Protecting Children from Internet Predators Act," it's argued that subscriber information is the modern equivalent of "phone book information"
Well, it's a bit more personal than that… s16 (1) of the current form of the bill seeks access to your IP addresses, subscriber ID email address, phone number, name and address.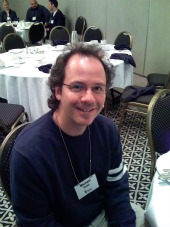 University of Ottawa Professor of Internet Law and e-Commerce, Michael Geist, has been particularly vocal about Bill C-30. He has discussed his views on TV, Radio and his own blog.
A Freedom of Information request from the Royal Canadian Mounted Police shows that telcos and ISPs already voluntarily hand over subscriber data in 94% of police requests.
This means that 6% of requests are denied, and police are required to get warrants before any user information is provided. Bill C-30 seeks to get rid of the need for warrants altogether, making all 100% of telcos and ISPs legally obligated to hand over subscriber data upon police request.
These numbers are raising alarm bells. It highlights that nearly all customer data disclosures are already occurring under the radar of accountability, without judicial oversight or legal due process, all at the discretion of the telcos and ISPs.
This new bill could however address the interests of both privacy advocates and the authorities. Michael Geist has suggested two ways of finding a compromise.
Require reporting oversight for all subscriber data disclosures. This would need the bill to put a stop to the current voluntary disclosures between police and companies that are currently unreported.
Creating a new special warrant for subscriber data, with "a low threshold along with rapid authorization and lower costs". This would satisfy both the police needing speedy disclosure and privacy activists seeking procedural safeguards.
This makes a lot of sense to me. Appropriate regulation of surveillance legislation is vital to meet the needs of both sides. Keeping the status quo of 'free for all' voluntary disclosures is simply not sustainable for protecting privacy.
Courts are well placed to balance proportionality and necessity, and if the information is important enough to an investigation, it is worth the effort of getting a warrant (streamlined or otherwise).
Following widespread media attention, members of the ruling Conservative party have threatened to vote against the bill. This led Canadian Prime Minister Stephen Harper to announce further revisions.
Let's hope the changes follow the path of Michael Geist's suggestions, and a suitable compromise is reached.
Image of Michael Geist courtesy of Wikipedia
Image of Vic Toews courtesy of Wikipedia
Image of Canadian flag courtesy of Shutterstock