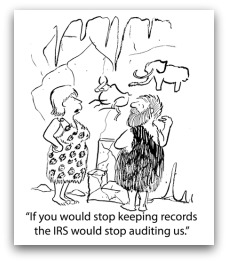 Ushering in tax season, the U.S. Internal Revenue Service (IRS) has released its annual "Dirty Dozen" tax scams for 2012.
While this has been designed for U.S. citizens, most of the advice is useful for any tax payer.
Much of the advice to stay safe boils down to 'if it sounds too good to be true, it probably is' but here's the nitty gritty on this year's top tax scams and what you can do to avoid getting caught up in them:
Identity Theft
This is the numero uno scam the IRS sees.
The IRS is vigorously screening to stop identity crimes, which are on the rise and getting ever more sophisticated. A recent national sweep to crack down on identity thieves targeted 105 people in 23 states, with the IRS working with the Justice Department's Tax Division and local U.S. Attorneys' offices.
One way the scammers attempt to prey on taxpayers is by sending an IRS notice telling them that more than one return was filed in their name, or that a taxpayer received wages from an unknown employer.
For a list of tips on how to avoid being victimized by identity fraud, it is worth looking at this site, put up for the UK's National Identity Fraud Prevention Week back in September.
(Though it's a good collection of tips, you have to take the page's "shred everything" mantra with a dumpster full of salt, given that the whole thing's sponsored by a shredder manufacturer, as Sophos's Carole Theriault pointed out.)
Phishing
We've already seen IRS/Quicken spam this tax season—attacks so sophisticated, Sophos anti-spam users have been reporting the successful blocks as false positives.
Although Intuit suspected it might have been a phishing attack, it actually turned out to be malware. The upshot is the same in both cases, though: there are crooks out there to infect or dupe to steal your financial data.
The IRS is warning taxpayers to beware unsolicited email that appears to be from either the IRS or an organization closely linked to the IRS, such as the Electronic Federal Tax Payment System (EFTPS). Suspicious attempts to get your personal information of this type should be sent to to the IRS's phishing department at phishing@irs.gov.
Bear in mind that the IRS would never request personal or financial info via email, nor would it request information from you by text messages or social media.
Return Preparer Fraud
Dicey tax return preparers have been known to skim off clients' refunds, inflate their fees for their services, and lure in new clients by guaranteeing returns or inflated refunds.
The IRS provide the following list to help you spot a shady tax preparer:
Doesn't sign the return or place a Preparer Tax identification Number on it
Doesn't give you a copy of your tax return
Promises larger than normal tax refunds
Charges a percentage of the refund amount as preparation fee
Requires you to split the refund to pay the preparation fee
Adds forms to the return you have never filed before
Encourages you to place false information on your return, such as false income, expenses and/or credits.
The IRS also provides tips to help you pick a tax preparer.
"Free money" from the IRS/Social Security scams
Crooks are targeting churches with these scams, posting flyers and ads for free money from the IRS, suggesting that the taxpayer can file a tax return with little or no documentation.
As you can imagine, the scams are also often spread by word of mouth as well-intentioned people tell their friends and relatives.
The crooks prey on those on a lower income and the elderly. They build up false hopes, bilk people of their money, only for the returns to be rejected.
The IRS is also seeing a number of tax scams around Social Security. One such involves promises of non-existent Social Security refunds or rebates. In another scam, a taxpayer may really be due a credit or refund but uses inflated information to complete the return.
Be careful: intentional mistakes of that variety can result in a $5,000 penalty.
Don't fib
The rest of the IRS's Dirty Dozen involves, basically, taxpayer flexibility when it comes to telling the truth, such as trying to hide money in offshore accounts or inflating expenses.
Take a look at all 12 tax scams highlighted by the IRS. Familiarising yourself with their guidelines should protect most of us from getting scammed, incarcerated or fined.
Image courtesy of Shutterstock
Image courtesy of Shuttershock