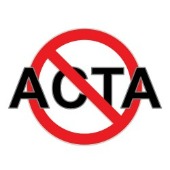 There are many reasons to be unhappy about the Anti Counterfeiting Trade Agreement (ACTA).
Negotiators are seeking far reaching multilateral rules on IP piracy and counterfeiting. And since 22 of the 27 EU Member states recently signed it, the negotiators have been feeling the wrath of European discontent.
Huge protests in Poland kicked off the chain of events with citizens taking to the streets to express their anger on a huge scale.
Then, on the 11th February – named "Anti-ACTA protest day" – many planned events across Europe took place. Massive protests in Germany and Bulgaria were replicated on smaller scales in Estonia, France, Austria, the UK and elsewhere.
Alongside these protests from disgruntled European residents, increasing numbers of EU governments have been condemning ACTA too.
At the last count, Germany, Poland, Bulgaria, Slovakia, Latvia, Estonia, Cyprus, the Czech Republic and the Netherlands have all refused to ratify ACTA, citing freedom of speech concerns.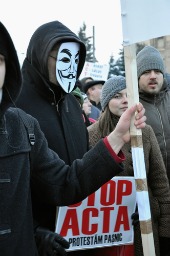 All this activity has forced the European Commission to take notice. In a press release on Wednesday, EU Trade Commissioner Karel De Gucht announced that ACTA would be referred to the European Court of Justice.
They want to question if ACTA is compatible with fundamental EU rights, like freedom of expression, free movement of information and data protection rights.
But that doesn't mean the Commission is admitting ACTA might be a bad idea. In the statement, Karel De Gucht says ACTA will not really change the situation in Europe; we already have high standards of intellectual property protection.
Instead, because "intellectual property is Europe's main raw material," there is need for other countries to guarantee the same protection for European intellectual property when it circulates globally.
What is important here is his commitment to a "calm, reasoned, open and democratic discussion on ACTA". This is to be welcomed, given ACTA's history as a secretly negotiated agreement.

As I wrote about previously, recirculation of earlier and more controversial versions of the agreement led to the spread of incorrect justifications for rejecting ACTA.
Nevertheless, it's remarkable that the European Commission has listened to the masses and is acting on their concerns by referring ACTA to the ECJ.
What makes this move by the Commission significant is that they are a big supporter of the agreement. Their recently produced guide, "10 Myths about ACTA", was criticised as overtly pro-ACTA.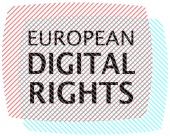 So is this referral good or bad?
Ostensibly it seems good, but advocacy group European Digital Rights have raised some concerns.
They worry about assessing ACTA's many complex and vaguely drafted provisions. If the question posed to the court on fundamental freedoms is too broad, then it may not leave scope for considering subtle issues in the text.
Equally, if the question is too pointed, the court may be regarded as acting politically and without independence.
Another problem they raise is that the decision will take 12-18 months.
Politically, this gives time for ACTA to fade from the public conscience. If the ECJ gives a "stamp of approval" (based on a broad question), it will be easier to get ratified, without any of the real concerns being addressed.
Stop ACTA sign, courtesy of Shutterstock
ACTA protestor image, courtesy of salajean/Shutterstock.com.