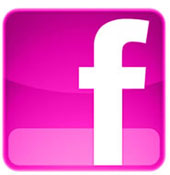 There's just no pleasing Facebook users.
They complain when Facebook decides to change the look of the social network (think, Timeline), and then they want to make pointless cosmetic changes of their own – such as changing Facebook from its traditional blue to a garish pink.
That's the lure being used by some Facebook scams actively spreading across the system right now:
AWESOME!!!
HELLO PINK FACEBOOK!!! and Goodbye BLUE FACEBook!
Switch Your Facebook to 5 Different colors and themes here:
[LINK]
or
AWESOME!
HELLO Pink FACEBOOK!!!
I am able to select from 5 different color themes and change the old blue Facebook! Choose yours now -->
[LINK]
If you visit one of the links purporting to give you access to a different Facebook colour scheme, you'll find an all too familiar story.. a webpage asking you to "verify" (verify what? it doesn't make clear..) before you can receive the ability to change Facebook's colour scheme.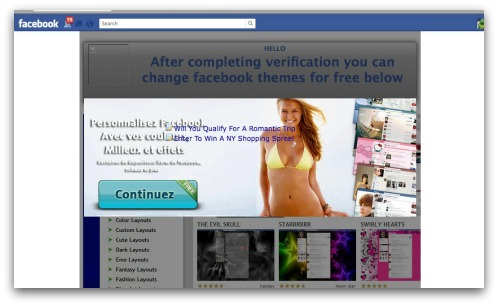 On this occasion, the scammers want you to grant permission for a rogue application to access your profile, and post messages on your behalf.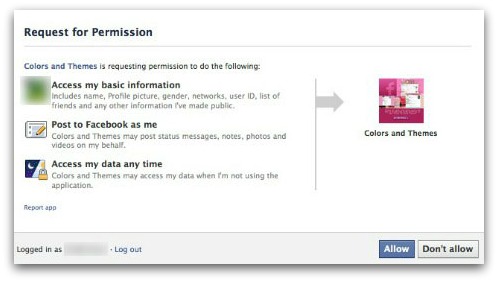 With a rogue application in place, the scammers will be able to use your Facebook profile as a launchpad for spreading their message even further. And they want to spread it far and wide because it leads ultimately to an online survey that earns commission for the bad guys.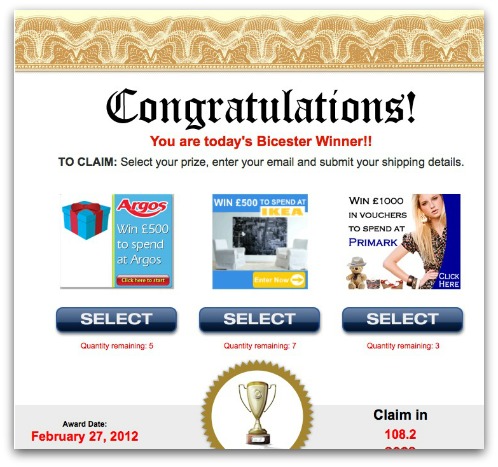 The end result of all this is that thousands of people who have given a third party application, written by persons unknown, complete access to their Facebook page. That means they can later use your Facebook account to post spam messages, distribute other money-making scams, steal your personal information, and post in your name.
Victims should remove any posts made by the apps, before their Facebook friends also fall for them, and revoke the app's permission to access their Facebook profile.

This isn't the first time we've seen scams involving turning Facebook pink, of course, but this current attack is extremely widespread. And we've even had reports that it has also appeared using Spanish language.
If you have been hit by scams like this on Facebook, and are struggling to clean-up your profile, here's a YouTube video I made which describes what steps you need to take:
(Enjoy this video? You can check out more on the SophosLabs YouTube channel and subscribe if you like)
Make sure that you keep informed about the latest scams spreading fast across Facebook and other internet attacks. Join the Sophos page on Facebook, where over 160,000 people regularly share information on threats and discuss the latest security news.