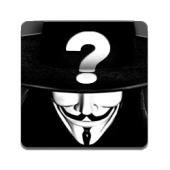 Police say that they have arrested four people, in connection with a series of Anonymous internet attacks against Spanish websites.
The four, who were arrested in Madrid and Malaga, are said to be affiliated with the loosely-knit Anonymous hacktivist group, and are suspected of involvement in a series of attacks against the websites of Spanish political parties, companies and the Spanish police force.
Websites were not just hit by denial-of-service attacks, but in some cases were also defaced and had information stolen from them.
Political websites like that of the 'Union Progress and Democracy' party (UpyD), for instance, were infiltrated and replaced with images of people bearing vampire-like fangs.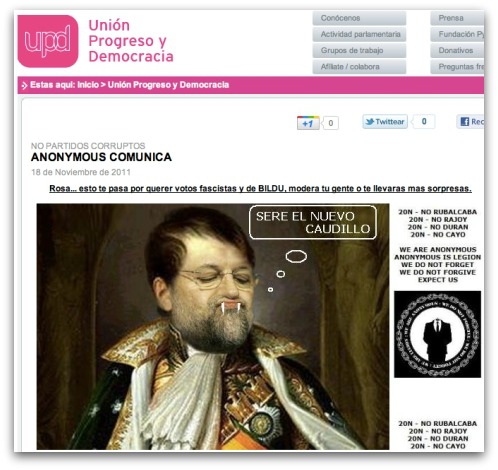 One of those arrested by police, who they claim went by the internet handles of 'Thunder' or 'Pacotron', is alleged to have been responsible for managing the IT infrastructure used by Anonymous in Spain and Latin America.
The group is said to have communicated via internet chat servers based in the Czech Republic and Bulgaria but managed from Spain by 'Thunder', which have now been shut down.
Spanish police have searched four addresses, and seized 25 computers and other storage devices for examination. No doubt they are hoping to uncover evidence which may lead to more arrests, or help with the case against the Anonymous suspects they have detained.
In addition to the arrests in Spain, ten Anonymous suspects were also indicted in Argentina, six in Chile and five in Colombia, according to a Spanish police press release.
Once again, those responsible for administering websites are reminded to take security seriously – ensuring that sensitive data is securely encrypted, and that websites are built with security in mind, and are not vulnerable to attacks that could leave them embarrassingly exposed.