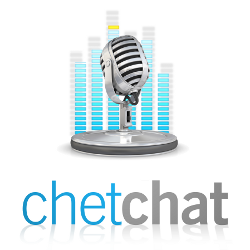 Paul Ducklin and I have the privilege of attending this year's RSA Conference 2012 in San Francisco, California and thought it might be good to bring a little bit of the show to Chet Chat listeners.
This is the first mini Chet Chat from RSA where Paul and I share our first impressions of this year's conference live from the show floor.
It would seem that the clouds are parting after the last two years of cloud marketing dominance at the show. You might even say it's starting to appear partly sunny.
Paul discussed his favorite booth at the conference and the change in tone of the vendor pitches throughout the expo hall.
Why not listen in, it is only 4 minutes and 25 seconds. We hope to bring you a glimpse of the happenings each day this week.
(28 February 2012, duration 4:25 minutes, size 3.0 MBytes)
You can also download this podcast directly in MP3 format: Sophos Security Chet Chat 84.33, subscribe on iTunes or our RSS feed. You can see all of the Sophos Podcasts by visiting our archive.