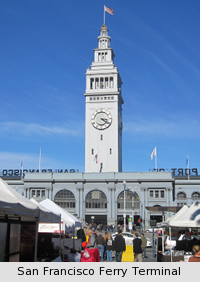 Chet Chat 84-and-two-thirds was recorded live on the docks at the San Francisco Ferry Terminal with Duck and Chet basking in the afternoon sunshine as RSA attendees began their journeys home.
We had a wonderful time at RSA and concluded our second mini Chet Chat with our impressions from the conference.
We briefly thanked our supporters who voted us the Best Corporate Security Blog at the RSA Social Security Blogger Awards and talked about HB Gary's triumphant return to the RSA show floor.
Paul mentioned the predominant topic at the conference, big data.
Companies are collecting more and more information about their visitors and customers every day, and are beginning to capitalize on their accumulated treasures.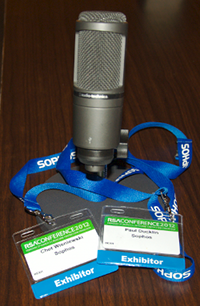 "The best example is the recent announcement by Twitter that it is starting to share the last two years worth of tweets with a partner data mining company for marketing purposes.
If you don't want it out there, don't post it.
Paul observed the tendency for organizations to collect extraneous information "just in case it may be useful in the future".
This is a dangerous trend.
Personally identifiable information is an attractant for cybercrooks, who may well make far better use of the data than the organizations collecting it.
(2 March 2012, duration 4:35 minutes, size 3.3 MBytes)
You can also download this podcast directly in MP3 format: Sophos Security Chet Chat 84.66, subscribe on iTunes or our RSS feed. You can see all of the Sophos Podcasts by visiting our archive.