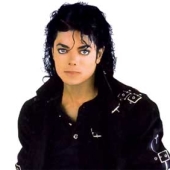 Music company Sony is reported to have confirmed that hackers stole the entire Michael Jackson back catalogue of recordings, including unreleased tracks, in May last year.
Fortunately, unlike previous security breaches involving Sony, no customer information was exposed during the hack.
The Michael Jackson-related hack occurred at approximately the same time, but has been kept under wraps until now.
This latest reported hack is clearly embarrassing for the company which paid some $250 million after Jackson's death to retain the rights to the pop singer's back catalogue, and to release seven posthumous albums.
But it's important to remember that Sony is a victim of a criminal act. They did the right thing at the time of this newly-revealed Michael Jackson breach by contacting the authorities, who are said to have apprehended two British suspects in May 2011.
Sony became something of a whipping-boy last year, with a series of high profile security incidents.
James Marks, 26, from Daventry, and 25-year-old James McCormick from Blackpool, have appeared in court to deny computer misuse and copyright offences in connection with the Sony/Michael Jackson data breach. They are scheduled to stand trial in January 2013.