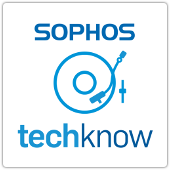 Welcome to Techknow, in which Sophos experts debate, explore and explain the often baffling world of computer security.
Unlike the Chet Chat, where we cover a range of recent news items without much depth, in the Techknow programme we pick one topic and consider it in more detail.
So if you're one of the regular Chet Chat listeners who's been asking for this sort of podcast: here you are!
In this episode, entitled Busting Password Myths, Paul Ducklin and Chester Wisniewski take a look at the thorny issue of password rules and regulations. In particular, we debate whether you really need corporate rules for password reset, password complexity, and password reuse.
The content of the show is based around a very popular presentation given by Chester at the recent RSA 2012 conference.
Listen now:

Listen later:


–