Celebrity chef Gordon Ramsay is reported to be suing a former editor of the disgraced News of the World in a case involving hacked emails.
Ramsay is seeking damages for breach of privacy from publicist Phil Hall, who was the News of the World's editor in the late 1990s.
Ramsay claims that his former business partner and father-in-law, Christopher Hutcheson, passed on private information gleaned from hacked emails to Hall, who then sold it to the Daily Mail newspaper.
According to reports, information contained in confidential emails was passed to The Daily Mail who reported about the celebrity chef's £30,000 hair transplant and accused him of being a hypocrite for going on a shark-fishing trip shortly before he appeared in a TV program expressing his outrage at the killing of the creatures.
Ramsay has previously claimed that members of his wife's family had installed keylogging spyware onto his computer to steal passwords and secretly access his emails.
Gordon Ramsay's dispute with his father-in-law, however, came to an end in early 2011 when Hutcheson was said to have received £2 million from the chef, buying him out of the Ramsay business empire.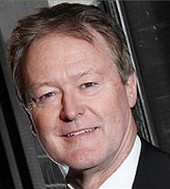 Phil Hall's legal team claims that the former newspaper editor, who is now chief executive at London PR firm PHA Media, knew nothing about any email hacking.
As Hall claims that there is no evidence that he knew any of the information had been illicitly obtained, he is hoping the courts will strike out Ramsay's claim against him.
A decision will be made later this month as to whether the case should proceed to trial.
There's one message that all computer users can take from this tangled case – ensure that you are on your guard against malware attacks, and keep your PC's defences up-to-date.