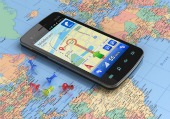 In 2007, a fleet of US Army helicopters flew into a base in Iraq. Soldiers took pictures on the flight and then uploaded them to the internet.
Based on the automatic geotagging applied to photos by almost every smartphone on the market, the enemy determined the exact location of the helicopters inside the compound and launched a mortar attack that destroyed four AH-64 Apaches.
With geotagging growing ubiquitous, soldiers are being asked to ponder this question: "Is a badge on Foursquare worth your life?"
The question was posed by Brittany Brown, social media manager of the Online and Social Media Division at the Office of the Chief of Public Affairs, and included in a release put out last week to warn soldiers of the security risks of geotagging.
Beyond smartphones' built-in photo geotagging, location-based social media applications and platforms are rife: Foursquare, Gowalla, SCVNGR, Shopkick, Loopt and Whrrl are examples of GPS-enabled technology that are typically found in phones and that publish users' location in exchange for rewards such as discounts, badges or points to encourage frequent check-ins.
And Steve Warren, deputy G2 for the Maneuver Center of Excellence, or MCoE, pointed out that uploading smartphone pictures to Facebook is another example of how a service member can inadvertently broadcast the exact location of their unit.
As reported by the BBC, the British Army has banned the use of mobile phones in operational zones such as Afghanistan and cautions soldiers against taking pictures on smartphones under any circumstances.
But the US Army also warned against anyone using geotagging, not just soldiers, saying it really does expose anyone who uses it.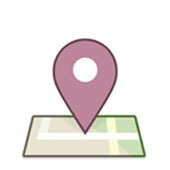 One example is Facebook's new Timeline feature, which includes a map tab of all the locations a user has tagged. Such a wealth of information, freely available to anybody tagged as a "friend" on Facebook, basically represents a Dummies Guide to Stalking.
Here's how the risks of Timeline were described by Staff Sgt. Dale Sweetnam, of the Online and Social Media Division:
Some [Facebook users] have hundreds of "friends" they may never have actually met in person. By looking at someone's map tab on Facebook, you can see everywhere they've tagged a location. You can see the restaurants they frequent, the gym they go to everyday, even the street they live on if they're tagging photos of their home. Honestly, it's pretty scary how much an acquaintance that becomes a Facebook "friend" can find out about your routines and habits if you're always tagging location to your posts.
Bear in mind that most geotagging-enabled applications allow users to limit who can see their check-ins to friends or friends of friends. That's a security feature that's wise to take advantage of.
Here are the Army's rules of thumb for both enlisted personnel and for civilians when it comes to staying geo-safe:
Don't friend someone if you haven't met them in person. "Make sure you're careful about who you let into your social media circle," Sweetnam said.
Even if there's nothing classified about an individual's location, a series of locations posted online over the course of a month can create a pattern that criminals can use.
Disable the geotagging feature on your phone.
Check your security settings to see who you're sharing check-ins with. MCoE OPSEC officer Kent Grosshans noted that if somebody knows that your spouse is deployed, for example, they'll also know that 1) your spouse isn't home and 2) where your house is.
As Officer Grosshans noted, the same applies to safety for children. Do you really want the entire world to know where your child goes to school?
His advice:
Be conscious of what information you're putting out there. Don't share information with strangers. Once it's out there, it's out there. There's no pulling it back.
Phone on map image, courtesy of Shutterstock