Are you nervous of signing up for "technical" and "educational" sessions promised by software vendors? You should be. They're often run by sales guys, and they end up being neither technical nor educational.
Sophos's Anatomy of an Attack seminars are different.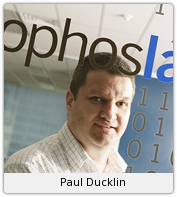 They're not about products; they're about the threat.
They're not about showing off Sophos's technology; they're about teaching you to think like the Bad Guys.
The Asia Pacific Anatomy of an Attack series is an extensive live demonstration, led by well-known and experienced Sophos researcher and presenter Paul Ducklin.
The next Anatomy event takes place in Wellington, New Zealand on Tuesday 27 March 2012.
If you're in the area on that day, and you want to learn about cybercriminality and how to defend against it, we'd love to have you along.
You will actually see – live, but off-line and in safety – how a range of cybercriminal technologies work:
* Ransomware
* Advanced Persistent Threats
* Search engine poisoning
* Command injection
* Advanced JavaScript trickery
* Fake anti-virus, aka Scareware
Know how your enemy thinks and operates and you will be much better placed to defend both yourself and others.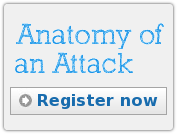 The event is free, but spaces are limited so you must register if you want to attend. Email Simran Kaur at Sophos to reserve your place.
The venue for the Wellington event is the Amora Hotel, 170 Wakefield Street. (The Opera House is right behind the hotel, and Te Papa is more or less in front of it.)
Pre-event coffee starts at 8.30am for a 9.00am kick-off. Morning tea and lunch are provided.
Lunch runs from 12.30pm to 1.00pm, and will be followed by an optional product-oriented session led by Sophos technology expert Craig Sargent. (Don't worry. He's a techie, too, not a sales guy.)
The event wraps up at 1.30pm.
This event is eye-opening, entertaining and educational – and we promise not to subject you to any Death By Powerpoint.
We look forward to seeing you there!

–