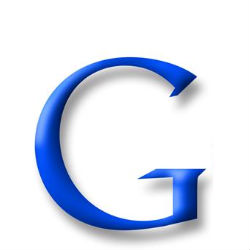 You think malvertising's bad on Google now?
Google's actually reduced scam ads by over 50% year over year from 2010 to 2011, according to a blog entry put up on Wednesday by Sridhar Ramaswamy, Google engineering senior VP.
The post includes some proud lauding about Google's success in scraping off a plague of ad leeches that cling to Google and partner sites, including websites selling counterfeit goods and fraudulent tickets as well as "underground international operations trying to spread malware and spyware."
Success in leech scraping, by the numbers:
"In 2011, advertisers submitted billions of ads to Google, and of those, we disabled more than 130 million ads. And our systems continue to improve—in fact, in 2011 we reduced the percentage of bad ads by more than 50% compared with 2010. That means that our methods are working. We're also catching the vast majority of these scam ads before they ever appear on Google or on any of our partner networks. For example, in 2011, we shut down approximately 150,000 accounts for attempting to advertise counterfeit goods, and more than 95% of these accounts were discovered through our own detection efforts and risk models."
Google uses a combination of technology and review by real, live humans to remove bad ads: i.e., ads for counterfeit goods, for harmful goods (like ads for cigarettes or handguns), or those that lead to malicious download sites that contain malware or viruses.
In July 2010, Naked Security's Graham Cluley found one such malvert that turned out to be a lovely example of meta-malware: my newly fabricated term for malware that promises to eradicate malware.
Graham found the malvert by doing a Google search on the term "malware". Lo, the top sponsored link was a fake anti-virus company that urged visitors to download software that turned out to be a Trojan. Take a look at the video he made:
(Enjoy this video? You can check out more on the SophosLabs YouTube channel and subscribe if you like)
If we were to use that search term – "malware" – as a litmus test, we'd find that Google has cleaned up nicely over the past 2.5 years. The top sponsored links on 15 March 2012 were in fact for actual anti-malware from Symantec and Malwarebytes.
Google has, to date, spent millions building technical architecture and advanced machine learning models to better detect these bad ads and automatically prevent them from ever appearing on its platform in the first place.
In Wednesday's blog, Ramaswamy outlined these recent, additional improvements to those detection systems:
Improved "query watch" for counterfeit ads: While anyone can report counterfeit ads, we've widened our proactive monitoring of sensitive keywords and queries related to counterfeit goods which allows us to catch more counterfeit ads before they ever appear on Google
New "risk model" to detect violations: Our computer scanning depends on detailed risk models to determine whether a particular ad may violate our policies, and we recently upgraded our engineering system with a new "risk model" that is even more precise in detecting advertisers who violate our policies
Faster manual review process: Some ads need to be reviewed manually. To increase our response time in preventing ads from policy-violating advertisers, we sped up our internal processes and systems for manual reviews, enabling our specialists to be more precise and fast
Twenty-four hour response time: We aim to respond within 24 hours upon receiving a reliable complaint about an ad to ensure that we're reviewing ads in a timely fashion
These are all positive steps. Good for Google.
And it's no surprise the company is eager to neutralize the (deservedly) bad press its advertising platform has received.
Examples: in January, Google admitted to pocketing profits from ads on seamy sites for illegal products and services.
Before that, the BBC exposed the company's profiteering from bogus Olympic 2012 ticket sales.
Last August, Google was hit with a whopping $500 million settlement as punishment for allowing Canadian pharmacies to place ads that led to illegal sales of prescription drugs to US consumers.
The Justice Department accused CEO Larry Page of knowing about the situation for years.
Google's Ramaswamy wrote that the company "must remain vigilant because scammers will always try to find new ways to abuse our systems. Given the number of searches on Google and the number of legitimate businesses who rely on this system to reach users, our work to remove bad ads must be precise and at scale."
Absolutely. Best of luck to Google in its quest to rid its advertising venues of bad actors.
But let's also keep a vigilant eye on Google. As history has shown, there are more ways to be an advertising bad actor than to try to slip a Trojan off as an anti-malware download.