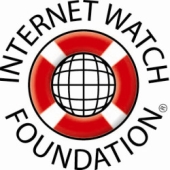 Paedophile criminals are finding new ways to distribute images of child abuse, and hide them from the authorities, according to a new report by the Internet Watch Foundation (IWF).
According to the IWF's annual report, some child sexual abuse content is hidden on the web by the trick of displaying different content depending on whether a website is visited via a particular referring website or not.
In other words, if you simply typed in the URL of a website you might be presented with legal, adult pornography. However, if the same website is visited via a particular gateway, the website would know where its traffic has been referred from and display child abuse images instead.
The IWF points out that one issue this has raised is that when a member of the public reports to the authorities the existence of a page hosting child abuse content, an analyst examining the reporting URL may only find legal adult content.
The IWF says that it encountered use of the technique nearly 600 times during 2011, and is working with its partners around the world to tackle the trend.
The IWF is the UK internet hotline for the public to report their inadvertent exposure to online child sexual abuse content hosted anywhere in the world and non-photographic child sexual abuse images, criminally obscene adult content and incitement to racial hatred content hosted in the UK.
Sophos supports the IWF's aims and works with them to protect internet users from inadvertent exposure to child sexual abuse images. From time to time SophosLabs encounters website content and images in spam which are extremely disturbing, and where appropriate we report these to the IWF.
"It's vitally important to invest in combating the inventiveness of child abusers," said Mark Harris, VP of SophosLabs and Global Engineering Operations at Sophos. "We intercept new methods of distributing images of abuse all too often, and we're committed to reporting all instances to the authorities that identify perpetrators and rescue victims."
You can learn more and download the full report from the IWF's website.
For more information or to report a website visit www.iwf.org.uk.