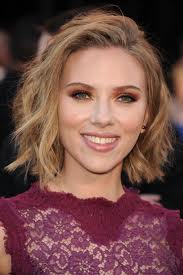 Celebrity hacker Christopher Chaney (you know, the guy accused of hacking into the email accounts of female stars, scooping up their private messages and nude photos to post online) pleads guilty to nine felony counts, including wiretapping and accessing computer systems without authorisation.
Chaney is now facing a maximum of 60 years in jail. Wowsers, that is steep. That's what happens with cases involving multiple counts. I think it unlikely that he will be sentenced to the full 60 years, but it is anyone's guess as to what he will be given.
The sentence is scheduled to be handed out in July. Chaney could also be facing steep fines of up to $2.2m (£1.65m), according to the Beeb.
35-year-old Chaney was arrested last October in Jacksonville FL, following a year-long FBI hunt, codenamed 'Operation Hackerazzi'.
The investigation looked into a series of high profile hacking incidents involving 50 celebrities, including Scarlett Johansson, "High School Musical" star Vanessa Hudgens, Christina Aguilera, Lady Gaga and Miley Cyrus.

Chaney admitted to taking advantage of the 'forgot password' feature and used publicly accessible information to answer the security questions in order to gain access to his celebrity victims' accounts, reports the BBC.
He accessed the accounts, stole nude photos, as well as lurid text messages and emails. Many of these were then shared with two online celebrity gossip sites.
According to court documents, Chaney was reported to have changed email settings, forwarding a copy of the victims' email messages automatically to an email address he could access. This way, he kept tabs on their communications and could copy over anything of interest.

So even if a victim changed the password, the hacker would still be able to get a copy of the emails…
Chaney was originally facing a 26-count indictment, accusing him of unauthorized access of protected computers, wiretapping, identity theft, and damaging computers.
Initially, Chaney pled not guilty, but he struck a plea deal with the prosecutors and ended up agreeing to nine counts, including identity theft, wiretapping, and unauthorized access of protected computers, says TMZ. He also agreed to surrender his computers, external drives, and cell phone.
Scarlett image courtesy of IMDB
Hollywood image courtesy of ShutterStock