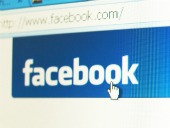 Curious to know who's been checking you out on Facebook? Tempted to see who's visited your timeline? Itching to pick out your own timeline theme? Maybe something with palm trees or flamingos?
Put that click-happy finger away. Most such features don't exist on Facebook, though there are plenty of promotions that promise to deliver the goods.
In fact, if you click on the promotions, what they actually often deliver is adware; software that automatically renders advertisements.
Such software can "cover your account with ads, make your pages load slowly, and compromise your security," Facebook Security advises in a video posted last week.
This type of adware can potentially scoop up users' personal information and/or spread spam and scams across our networks.
If you're seeing ads on your Facebook timeline or News Feed, chances are you've clicked a similar 'nastyware' download. Facebook has a list of adware programs it is warning its users about on its adware page: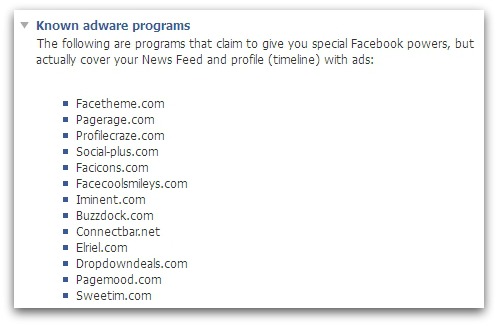 One sign that you've been infected with Facebook-aware adware is the appearance of ads in banners in the center, top or left column on Facebook. Facebook never puts legitimate ads in these spots. Ads that flash or automatically play sounds are suspect as well, according to Facebook:
If you're seeing ads in these locations, or ads that flash or play sounds automatically, you probably have adware.
Facebook's video walks users through adware detection and disabling on the most popular browsers.
In a nutshell, here are the instructions for the big four browsers:
Firefox: Click tools→Add-ons→Extensions
Safari: Click Safari→Preferences→Extensions
Chrome: Click Window→Extensions
IE 8: Click Tools→Manage add-ons→Toolbars & extensions
Once you get to the add-on page for any of the above browsers, review the list of plugins and remove any that appear suspicious.
While you're at it, remove any adware messages from your timeline, and if you don't see the program on Facebook's list of known adware, report it as spam to Facebook.
Make sure that you keep informed about the threats impacting Facebook users. Join the Sophos page on Facebook, where over 170,000 people regularly share information on the latest attacks and discuss the latest security news.
Facebook image, courtesy Shutterstock