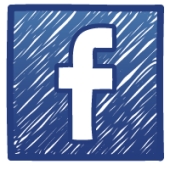 A study shows that Facebook users are wising up to privacy, says research presented by the Polytechnic Institute of New York University at the 4th IEEE International Workshop on Security and Social Networking.
Researchers looked at 1.4 million Facebook profiles from New York City in March 2010 and then again 15 months later in June 2011, reports The Atlantic.
And guess what they found?
In March 2010, about 1 in 5 users hid their friends' list. By June 2011, this number had more than doubled to 53 percent. They also discovered that kids are smarter online than many of us give them credit for.
The researchers were quoted in The Atlantic:
We have found that women tend to be more private than men, and that young and middle aged people tend to be more private than older users....We have found that people living in the wealthier boroughs and in boroughs with more US-born users tend to be more privacy conscious.
It is staggering shift in such a short amount of time. From a security point of view, it is great to see that people are taking privacy concerns more seriously.
But this is not to say that I underestimate the value of social networks. Using them wisely and considerately, rather than using it as a diary for the world to read, is what I hope we are moving towards. Findings like this give me hope.