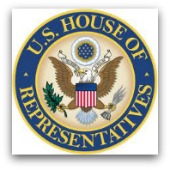 The US House of Representatives on Wednesday voted down a bid to stop telecommunications companies from demanding Facebook logins from prospective job applicants.
The proposal [PDF], titled "Mind Your Own Business on Passwords," came from Rep. Ed Perlmutter, a Colorado Democrat, as the House debated over an act that aims to reform the Federal Communications Commission (FCC).
Perlmutter proposed that the bill be sent back to committee amended with a paragraph allowing the FCC to bar telecoms from requiring the logins.
V3 quoted Perlmutter as saying:
"No American should have to provide their confidential personal passwords as a condition of employment. Both users of social media and those who correspond share the expectation of privacy in their personal communications."
Many have shared his sentiment, particularly during the week following several reports of companies and government agencies who request Facebook login so that interviewers can have a look-see at anything a job applicant has marked private.
In fact, 91% of polled Naked Security readers agree that it should be illegal.
As the Associated Press noted, the legality of the practice is dubious indeed. Proposed legislation in Illinois and Maryland would forbid public agencies from asking for social network access.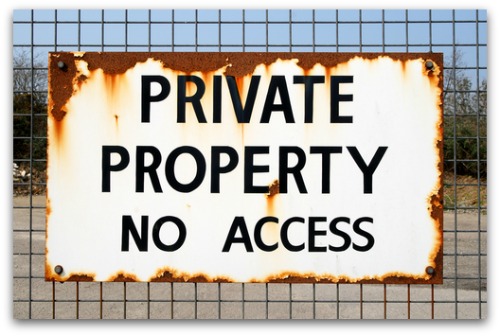 Given that requiring Facebook logins of job applicants had nothing to do with the issue at hand, the House's refusal to amend the FCC reform bill this week does nothing to clear up the question of legality.
In fact, as CBS News's Declan McCullagh pointed out, Perlmutter's was little more than "a transparent, if clever, delaying tactic."
As McCullagh wrote, all Perlmutter had to do was suggest an amendment, not send the whole thing back to committee.
At any rate, McCullagh notes, it's not companies regulated by the FCC that are being profiled as Facebook login requesters. Rather, the anecdotes regarding login demanders have mostly sprung from the actions of law enforcement agencies, which aren't regulated by the FCC and wouldn't be affected by the bill.
CBS News quoted Rep. Greg Walden, the Oregon Republican who chairs a communications and technology subcommittee, agreed with Perlmutter that "it's awful" for employers to feel free to demand passwords and then "go snooping around."
The problem is, Perlmutter's amendment wouldn't have protected anybody, Walden said during the floor debate:
"Your amendment doesn't protect them. It doesn't do that. Actually, what this amendment does is say that all of the reforms that we are trying to put in place at the Federal Communications Commission, in order to have them have an open and transparent process where they are required to publish their rules in advance so that you can see what they're proposing, would basically be shoved aside. They could do whatever they wanted on privacy if they wanted to, and you wouldn't know it until they published their text afterward. There is no protection here."
Perlmutter's delaying tactic says more about Democrats' opposition to the Republican-backed bill to reform the FCC than it does about a sincere desire to protect Facebook users' privacy.
The bill, titled the Federal Communications Commission Process Reform Act of 2012, would require the currently Democratic-controlled agency to be more transparent and to prepare economic impact analyses.
The House rejected Perlmutter's amendment by a vote of 184 to 236. The FCC reform measure itself was approved by a vote of 247 to 174. It has not yet been approved by the Senate.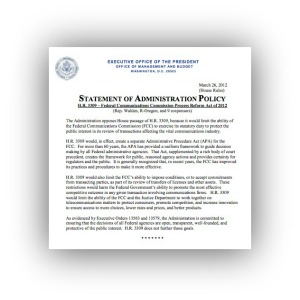 The White House released a statement [PDF] on Monday claiming that the GOP bill would prevent the FCC from exercising "its statutory duty to protect the public interest."
This is not about privacy. This is a sideshow, a scuffle between the parties.
The question of privacy deserves to be more than a spurious footnote used to jam the gears of an unrelated bill. Let's hope that the proposed legislation in Illinois and Maryland does the job by actually focusing on the issue at hand.
Private property image courtesy of shuttershock