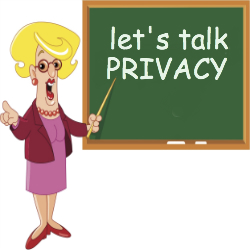 Well, the hand-over-your-Facebook-credentials-to-your-employer battle is heating up.
People who have allegedly lost jobs because they have refused to hand over their Facebook passwords to employers, are starting to go public with their stories. Some, like teacher's aide Kimberly Hester, are even filing lawsuits.
Kimberly Hester was a teacher's aide at Frank Squires Elementary in Michigan.
In her own time, she put up a Facebook post intended to make her co-worker laugh: a picture showing trousers crumpled around some shoes with the caption "Thinking of you". She told news station WSBT, "It was very mild, no pornography."
You can view the picture that she posted in this WSBT video segment and then take our poll:
Reportedly, a student's parent, who happened to be Facebook friends with Ms Hester, saw the post and reported it to school officials.
Nice "friend". I wonder whether this friend contacted Ms Hester first and talked to her about why the image was offensive? (Perhaps this should be a reminder to us all to connect with real-life friends only on Facebook)
The school district's superintendent, Robert Colby, is said to have looked into the complaint. Ms Hester says he repeatedly requested access to her Facebook account, but she always flatly refused on the ground of privacy.
Ms Hester shared a letter from the Lewis Cass ISD Special Education Director with WSBT that stated:
…in the absence of you voluntarily granting Lewis Cass ISD administration access to you[r] Facebook page, we will assume the worst and act accordingly.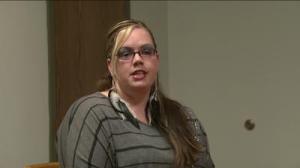 The district put Ms Hester on paid administrative leave after she refused to provide Mr Colby access to her account. She was later suspended without pay.
So this case is a little different to employee candidates being asked for details as part of a job interview. Ms Hester was accused of wrong-doing by a student's parent. Now I know little of the inner workings of schools, but I imagine that all schools need to take parents' complaints seriously and look into them to decide whether any action should be taken.
I wonder whether Ms Hester provided the superintendent with the image in question. Surely that would be enough for Mr Colby to make a decision on whether she broke the rules.
Was Ms Hester really suspended just because she didn't provide access to her Facebook profile? If this is the case, it seems really wrong.
And I fear this is only the tip of the iceberg. I suspect we are going to see a lot more on this issue in the weeks to come.
According to Southbend Tribune, Michigan state representatives Matt Lori and Aric Nesbitt have recently contacted Ms Hester. They are including her story in House Bill 5523.
The proposed legislation deems to make it illegal for employers to ask employees for social media login information.
Teacher image courtesy of ShutterStock
Kimberly Hester image courtesy of Techlal