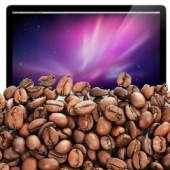 Malware striking Mac computers is making the headlines again, this time exploiting a drive-by vulnerability in Java that has left Apple users dangerously exposed to attack.
The new Mac malware exploits a Java vulnerability (known as CVE-2012-0507), that Apple users are still not patched against.
Apple users won't feel any consolation at all in the knowledge that their Windows cousins have been protected against the flaw since February.
Sophos security products identify the various components of the Mac malware attack as Exp/20120507-A, Troj/JavaDl-JI, OSX/Dloadr-DMU and OSX/Flshplyr-B – intercepting the threat before it can compromise Mac owners' computers.
Once again, you're left to ponder whether having Java installed on your computer is really worth it. Having Java on your PC or Mac may help you run some archaic applications, but it can also dramatically widen the attack surface which hackers can exploit.
My advice is that if you have no real need for Java, remove it.
The latest version of Mac OS X (known as Lion), unlike earlier editions, does not include Java by default, meaning users are not at risk *unless* they have subsequently installed the software.
If you're not already doing so, run anti-virus software on your Macs. If you're a home user, there really is no excuse at all as we offer a free anti-virus for Mac consumers.
Update: Apple has now issued a patch which fixes the Java vulnerability for Snow Leopard and Lion users. Mac users who have Java installed are strongly recommended to install it.