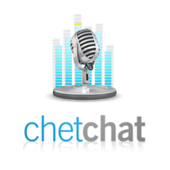 This week, Chester Wisniweski talks about recent security news (or, more accurately, insecurity news) with fellow Naked Security writer Paul Ducklin.
Chet and Duck discuss:
* The lessons to be learned from news of the internet-driven disruption of an election in Canada – for the second time in two months.
* The unfortunate headlines in Australia suggesting the possibility of "total disconnection" from the internet in July 2012 when the FBI turns off its replacement DNS servers, currently being used by victims of the DNS Changer malware.
* Facebook's apparent abandonment of "privacy" for a "data use policy", and whether that might, in fact, be a blessing in disguise.
* Recent, shocking, revelations about offshore call centre staff willing to sell copious quantities of Personally Identifiable Information (PII) for just 3c a hit.
Listen now:
(22 March 2012, duration 14:35 minutes, size 10.5 MBytes)
Or download to listen later:

You can also subscribe via iTunes or our RSS feed. You can see all of the Sophos Podcasts by visiting our archive.

–