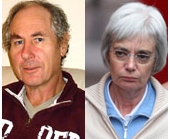 Broadcaster Sky News has admitted that it authorised a journalist to hack email accounts on two separate occasions.
According to media reports, the TV stations's northern England correspondent, Gerard Tubb, accessed an email account belonging to John Darwin – the so-called "Canoe Man" who faked his own death as part of a complex fraud involving his wife.
The case gripped the British public's imagination, with canoeist John Darwin faking his own death at sea in 2002 only to subsequently walk into a London police station over five years later.
In a news report from 2008, which – at the time of writing – is still available on the Sky News website, the reporter described that he had uncovered evidence including emails that revealed why the missing man returned to Britain from Panama, and the couple's plan to settle back in South America.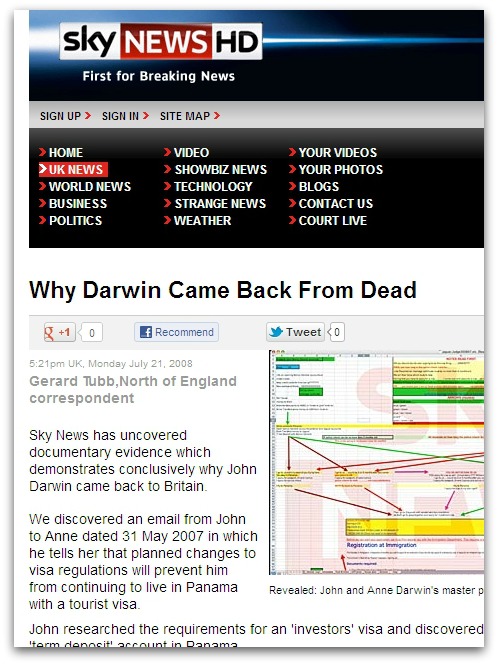 A spreadsheet, allegedly created by the couple and describing their "masterplan", was also published by Sky News on its website.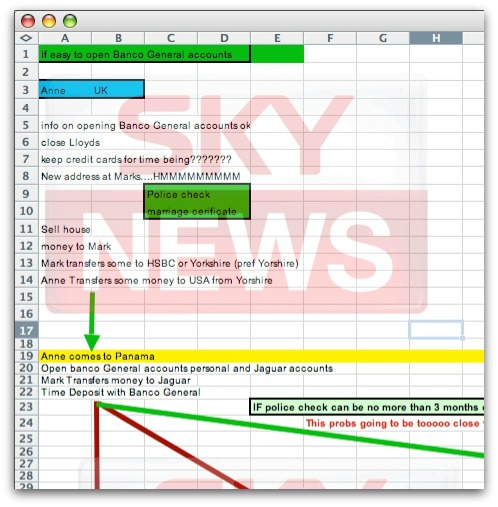 In addition, the same journalist is said to have accessed the email accounts of a suspected paedophile and his wife, but the information did not lead to a published or broadcast story.
The hacks are said to have been approved by Simon Cole, the managing editor of Sky News.
John Ryley, the head of Sky News, told The Guardian that the broadcaster had "authorised a journalist to access the emails of individuals suspected of criminal activity" and that the hacking in both cases was "justified and in the public interest".
Sky News has released an official statement justifying the hacking.
One has to question whether hacking someone's email account can ever be defended with a "public interest" defence. Unauthorised access to another individual's computer or email account is a breach of the Computer Misuse Act, a criminal offence that can lead to imprisonment.
The news of the Sky News-endorsed hack, which is part-owned by Rupert Murdoch's News Corporation, comes at a difficult time for the broadcaster.
Two days ago, James Murdoch resigned as chairman of BSkyB, in what was seen as an attempt to distance the firm from alleged wrongdoing at other parts of the News International empire such as the now-deceased News of the World.

What do you think? Were the hacks really in the public interest? Leave a comment below and let us know your views.