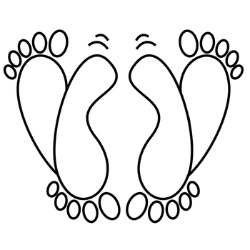 Baroness Howe of Idlicote most definitely seems to be thinking of the children, but is this a sensible approach?
At the start of this month, she was granted the first reading of her private member Bill on 'online safety' in the House of Lords.
The Online Safety Bill states that ISPs and mobile telcos should provide a porn-free internet connection by default.
Of course, an adult wants can choose to opt-in to the uncensored porn-permitted version, provided the site containing adult content has an 18+ verification system.
The Bill wants technology for filtering out porn to be provided at point of sale on every Internet enabled electronic device that can download content.
It also states that ISPs and telcos should provide clear information on 'online safety' defined as "the safe and responsible use of the Internet by children and young people on an electronic device."
This proposal hasn't exactly received a warm reception from industry, with trade body, the ISP Association arguing that "filtering by default will only reduce the degree of active interest and parental mediation, lull parents into a false sense of security and lead to over blocking. The question also arises of who decides what is pornographic and what is not?"
But wait a minute – haven't we been here before? Yes, we have. Back in late 2010/early 2011, Tory MP Claire Perry called for ISPs to implement an opt-in system for porn with over 18-age verification.
Minister for Culture Ed Vaizey and parenting network Mumsnet indicated initial support for this idea.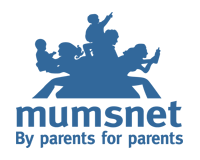 But Mumsnet became concerned that filtering technologies might over-block, impacting, for example, its breastfeeding guidance.
Flash forward to last summer, when the Bailey Review on sexualisation and commercialisation of childhood was released, and we saw another wave of conservatism, with the Coalition refocusing on protecting kids from internet porn.
By last October, David Cameron was meeting the big four UK ISPs: BT, Virgin, Sky, and TalkTalk. It was decided a voluntary Code of Practice was the best route forward. A website, called ParentPort to allow parents to complain about inappropriate content on the internet was also launched.
Under the self-regulatory approach, BT and Virgin provided parental control software for computer-based filtering. Sky will have 'active choice measures' that require customers to opt out of parental controls.
TalkTalk went a bit further still, allowing customers to opt into a filtered network service where parents set the blacklists that filter and block content, including porn.
It was found TalkTalk's filters didn't actually work very well. For instance, it failed to block one of the biggest porn sites in the world.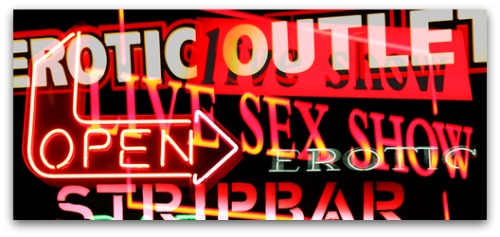 This is where we are now. To my mind, having government legislate in this way will only lead to confusion. Let the consumer choose. This is legal pornography, and having a blanket default of state sponsored censorship seems a wholly disproportionate and unnecessary approach to controlling access.
This got me to thinking about the issues for those who would decide to opt in to access pornography. In order to validate your age, you will need to provide identification and then be listed on a database as someone who has chosen to access porn.
The Information Commissioner Office has recognised the importance of protecting people who could be on the list, but ultimately the best way to protect this data is for it not to exist.
ISPs already provide technologies for parents wanting to control what their kids see and it is the parents' prerogative to use these. To my mind, these seem to give enough flexibility and sufficient control for any concerned parents.
I think we need to protect the status quo that those who object to pornography opt-out of the general internet and can opt in to censored version, not the other way around.
With this being a private member's bill, it won't get anywhere until it gets government support. Thankfully, the Department of Culture, Media and Sport have already said they prefer the current flexible, self-regulation that benefits industry and consumers.
And this might be a nail in the coffin for this bill, so it can be buried in the graveyard of failed private member bills, where I think it belongs.
What do you think?
UPDATE, later on the same day… Well, I had hoped this condemnation from DCMS was the nail in the coffin and this Bill could be buried alongside other failed private member bills. That doesn't seem to be the case.
A Parliamentary Inquiry Report into Online Child Safety was released today, chaired by Claire Perry. It mirrors many of the recommendations of the Bill and seeks a formal Government review on the opt in filter, rolling out 'active choice' measures, single account 'one click' filtering for all devices on the same internet connection, a single regulator for internet safety and even public wi-fi networks having a a default adult content bar. Clearly this issue is not going away any time soon.
Feet graphic courtesy of ShutterStock
Adult signs image courtesy of ShutterStock