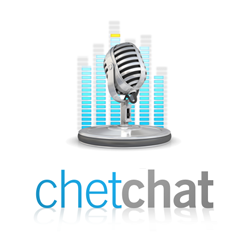 Once again Paul Ducklin joined me for this week's Chet Chat, the last one I was able to record before heading off to InfoSec Europe.
Mac malware has a been a major topic for the last couple of weeks and Paul and I try to get past the FUD and explain what is really happening to OS X users. Emotions run deep when it comes to Mac threats, but it would be foolish to ignore them.
Apple also seems to be addressing phishing attacks against Apple ID's (iTunes accounts) by introducing knowledge-based authentication. Paul and I discuss the benefits and risks associated with Apple's approach.
Paul also explained the reasoning behind the $25,000 fine imposed on Google by the FTC related to their gathering of unencrypted WiFi data.
(17 April 2012, duration 16:52 minutes, size 12.2 MBytes)
You can also download this podcast directly in MP3 format: Sophos Security Chet Chat 88, subscribe on iTunes or our RSS feed. You can see all of the Sophos Podcasts by visiting our archive.