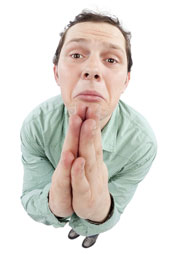 We're pretty excited over here. We've just been nominated for a Useful Social Media Award. And we'd really like to win.
Now, we're not the kind of people who would beg for votes (image not representative of any Sophos staff), but perhaps we'll just take a trip down the Naked Security memory lane and you could decide for yourself…
Remember that time we warned you all that Facebook was planning to give third-party app developers access to users' home addresses and mobile phone numbers, risking exposing the data to the bad guys?
Then two days later, after a lot of internet upset, Facebook announced it would be disabling the feature and promised to make users more clearly aware of when they were granting apps access to their data?
Oh, and remember last year, when we wrote an open letter to Facebook, asking for privacy by default, only vetted and approved app developers and https connection all the time? And then a day later Facebook introduced new security features?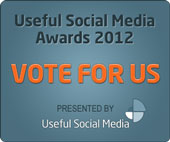 And don't forget all our social media channels. We're on Facebook, Twitter, YouTube, LinkedIn, Google+ and, most recently, Pinterest.
It would mean a lot to us to win this award and we won't get anywhere without your votes. So how about we just put a little link to where you can vote, below, and you could just click it, select the 'Most Effective B2B Marketing' category, and vote for Sophos…?
Oh, and if you want to really help us out, people can vote once a day. So you could always vote again tomorrow. Just saying.
Voting closes May 15th, so don't wait any longer!
Man pleading image, courtesy of Shutterstock