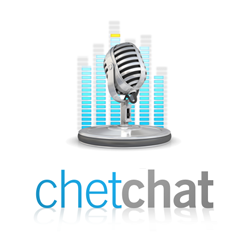 After returning from BSides Austin for one day, I headed off to InfoSec Europe 2012 in London, UK. As the show was wrapping up Chris Pace and I recorded a short Chet Chat from the show floor.
As we strolled around the exhibition hall, I asked Chris what themes he thought were the hallmark of this year's conference. Chris observed it might be easier to get an iPad here than in an Apple store considering how many stands were raffling off iPads.
We agreed the overwhelming topic at most stands was mobile device management and advanced persistent threats (APTs).
Mobile management is a serious problem for many organizations and it was interesting to see how different security companies are approaching the problem.
APTs on the other hand seem to be a seriously misunderstood topic. How a product can stop a technique or group that can use any tactic under the sun is beyond me, but many claim to be selling silver bullets when in reality they are simply trying to use fear to move products.
We had a bit of fun discussing the other stands at the show, but really were saving the best for last. Chris and our colleague Graeme Stewart had a contest at the Sophos stand for people to bring the most ridiculous tat/schwag/giveaways to our stand for a chance to trade it in for a bottle of champagne.
The contest was a huge success with the winners including a condom, a shredded hard drive and a plastic light-saber.
(26 April 2012, duration 5:52 minutes, size 3.5 MBytes)
You can also download this podcast directly in MP3 format: Sophos Security Chet Chat 89, subscribe on iTunes or our RSS feed. You can see all of the Sophos Podcasts by visiting our archive.