Last year, Naked Security ran a short and sweet survey to find out what you thought of smartphones in the work place.
We had over 500 responses, with interesting results.
First, where your workplace provided you with a smartphone, we asked what they provided you with. More than a third were using a Blackberry, and almost a quarter were iPhone users.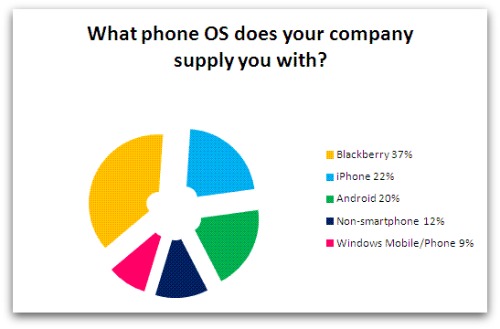 When we asked you what smartphone you wished your company supplied you with, a whopping 41% said you wanted a smartphone running Google Android. Less than a third coveted Apple iPhone.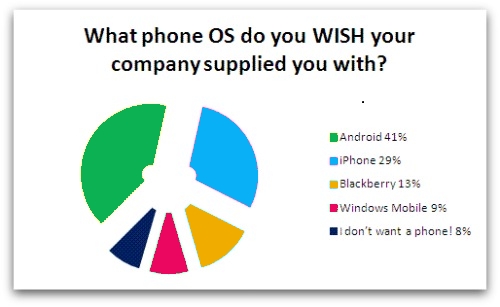 I found this a little surprising. True, you do have more flexibility with Android when compared to the iPhone. But the Google Play Android marketplace is currently more prone to malware; Google currently don't police it as stringently as Apple manages its app store.
And finally, we asked whether you would install additional security software on your mobile phone if it meant that you could access your work emails, calendar and other information.
More than two thirds of readers who took part said that they would have work install additional security on their personal device, though 28% would also want work to foot the monthly bills.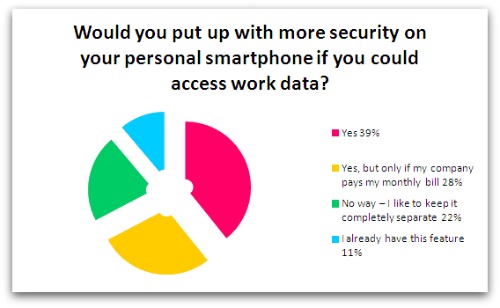 2012: 90-second smartphone survey!
Here is your chance to tell us if anything is different now. If you have two minutes – and I really mean two minutes, as there are only eight quick questions – we would really love if you could tell us your thoughts by taking part in our 90-second survey.
As a thank you, we are offering up the chance to win one of three Sophos goody bags, full of, well, goodies 🙂

Click here to take our 90-second 2012 smartphone survey
Crisis image courtesy of Shutterstock
NOTE: congrats to Angela from UK, Georgia from Australia, Benjamin and Larry from the US, Denise from Canada, all of whom were awarded Naked Security t-shirts for taking part.