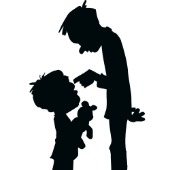 Myspace has settled charges with The Federal Trade Commission (FTC), the US consumer protection people, for violating federal law by sharing the private information and web browsing habits of its 25 million users with advertisers.
Myspace's social network is much like Facebook's, where people create unique online profiles with personal content including full name, gender, age, picture, and user handle known as a 'Friend ID'. Users often include additional information, providing pictures and details of hobbies and interests.
At the time of writing, Myspace's privacy policy states that it will get permission from users before it shares any personally identifiable information (PII) with a third party, such as an advertiser.
Myspace also claimed that any web browsing information it might share with third parties, such as advertisers, would be anonymised.
And surprise, surprise: The FTC has charged Myspace for breaking its own privacy policy statement.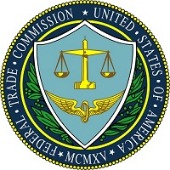 The FTC claims that from January 2009 to June 2010, and again from October 2010 to October 2011, "Myspace transmitted information, including internal identification numbers of users, and their ages and genders, to outside ad networks that served ads to Myspace," reported the New York Times.
Now most of you are probably aware that Myspace ran into a spot of financial difficulty in the last few years.
Until June last year, Myspace was part of Murdochian empire, News Corp International, until it was sold to Specific Media for $35m, a whopping $545m less than News Corp paid for it in 2005.
So, the selling of private info to advertisers started on Murdoch's watch – a groan-worthy statement those who've been following Leveson inquiry.
According to the FTC's statement released on Tuesday:
...Myspace provided advertisers with the Friend ID of users who were viewing particular pages on the site....Advertisers also could combine the user's real name and other personal information with additional information to link broader web-browsing activity to a specific individual. The agency charged that the deceptive statements in its privacy policy violated federal law.
In light of these charges, Myspace ended up agreeing with the FTC's proposed settlement order [PDF].
Three actions have been agreed:
a ban from saying it protects users' private information
a requirement to establish a comprehensive privacy program for consumers
an order to obtain privacy assessments by third-party auditor twice a year for the next 20 years.
Now, it needs to be said that Myspace is not the first mega internet-based company to face this type of charge. Both Google and Facebook have faced similar slaps on the wrist.
So, relatively, I suppose Myspace's punishment is fair. While the settlement will help to ensure greater repsect from privacy in future, I can't help but think, is that it? I mean, how much money did Myspace make out of selling user info to advertisers?
You have until June 8, 2012 to provide comment to the FTC about this proposed settlement.
boy being told off image, courtesy of Shutterstock.