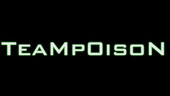 A teenage boy, believed to go by the online handle "MLT" and to be a member of the notorious TeamPoison hacking gang, has been arrested by British police.
The 17-year-old was arrested in Newcastle on Wednesday evening, and is being questioned about offences under the Computer Misuse Act. Computer equipment has been seized for forensic analysis – and no doubt investigators are hoping that they may find digital clues which could help uncover other suspected hackers.
The authorities, no doubt, will be hoping to confirm that they have arrested the correct man. Certainly, MLT's Twitter account has been silent since 6:27pm on Wednesday evening.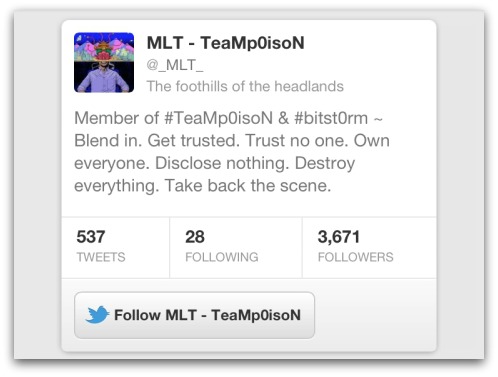 The arrest is part of an ongoing investigation by the Police Central e-Crime Unit (PCeU) division of the Metropolitan Police into various hacking gangs who have made headlines in the last year or so.
TeamPoison, which likes to dub itself "TeaMp0isoN" online, has claimed responsibility in the past for distributed denial-of-service (DDoS) attacks, hacking into United Nations web servers, defacing BlackBerry's blog during the London riots, and even publishing private information belonging to Tony Blair.
Most recently, TeamPoison hackers were blamed for swamping the UK's counter-terrorism hotline with automated Skype calls. Two teenagers, aged 16 and 17, were arrested the day after that incident.