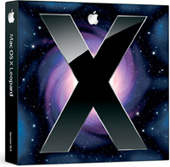 Apple has released a couple of important security patches for Mac users who have shunned upgrading to Snow Leopard and Lion, and chosen to remain on Mac OS X 10.5 Leopard.
The fixes, which were already released in the last month for Snow Leopard and Lion users, should help make Mac OS X 10.5 Leopard a safer environment, and help reduce the number of Macs which became infected by the high-profile Flashback malware.
Apple's Leopard Flashback Removal Security Update should help clean up those Macs running the legacy OS who are not yet running a proper anti-virus program.
According to Apple, the update will scan Mac users' hard drives for the most prevalent variants of the Flashback Trojan horse, and remove them. In addition, the security update will also disable Safari's Java plugin by default.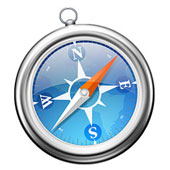 Meanwhile, Leopard Security Update 2012-003 disables versions of Adobe Flash Player that do not include the latest security updates, and encourages users to get the latest version directly from Adobe's website.
This additional level of protection when it comes to Safari users running Flash is good to see – as Adobe's software is so frequently exploited by malware authors and malicious hackers to infect web surfers.
Both of Apple's security updates require the latest version of Mac OS X Leopard to be installed (10.5.8) and can also be applied via the normal Software Update feature built-into Mac OS X.
It's encouraging to see Apple has not left users of this older version of the Mac OS X operating system completely out in the cold when it comes to protecting against the latest threats. Clearly they realise that it's not good for the Apple Mac's image if older computers connected to the internet are harbouring malware that could cause problems for others in the Mac community.
Of course, there are still users of Mac OS X 10.4 Tiger out there – they don't have the benefit of these security updates and are effectively playing a dangerous game with their systems as the malware threat on the Mac platform increases. There's no indication that Apple plans to bring security updates to these users.
If you're one of those Mac users, or you don't want to rely solely on security patches to keep your Mac malware-free, you can try our free anti-virus for Mac home users which supports all versions of Mac OS X from v 10.4 onwards.