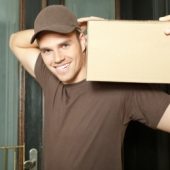 Is there anybody who regularly reads Naked Security who isn't familiar with malware attacks posing as email notifications regarding failed parcel deliveries?
Once again, we are seeing a widespread malware campaign spammed out – this time pretending to be regarding an aborted attempt to send a parcel via DHL to the recipient's address.
But on other occasions we've seen very similar threats pretending to be from UPS or Fedex and others.
Here's what a typical email in today's attack looks like, complete with a DHL corporate logo in the header and the subject line "DHL Package delivery status":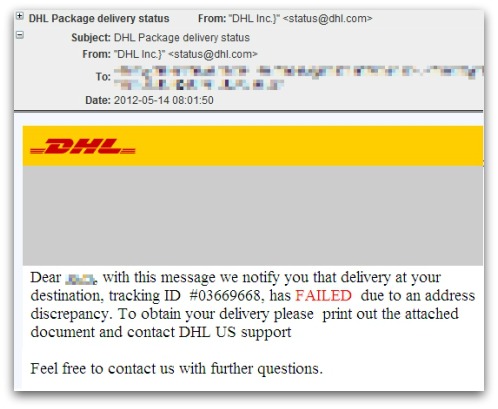 Dear [name derived from email address], with this message we notify you that delivery at your destination, tracking ID #[number], has FAILED due to an address discrepancy. To obtain your delivery please print out the attached document and contact DHL US support

Feel free to contact us with further questions.
Attached to the email is a file, DHL report.zip, which contains malware designed to infect Windows computers.
Sophos products detect the attack as Mal/BredoZp-B and Troj/Zbot-BWI.
Of course, the emails are not really from DHL. As always, you should be very very suspicious of unsolicited email attachments and make sure that your anti-virus software is properly updated.