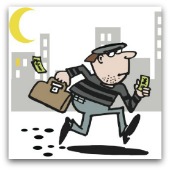 Here's a tip for anyone planning to rob an internet cafe: remember to log yourself off Facebook before you make your getaway.
According to media reports, that was precisely the mistake made by one man who (with an accomplice) robbed an internet cafe at gunpoint north of Cali, Colombia recently.
Having spent a while browsing the web, the men approached the cafe's cashier as if to pay for the internet service. However, instead of handing over a couple of thousand pesos, they brandished a gun and assaulted the manager before making off with all of the money in the register on a stolen motorbike.
However, when investigators arrived at the crime scene, the cafe's manager was able to point out that the robber had not logged out of Facebook – and it took no time at all to identify the assailant and determine his home address.
As a result, a man has been arrested.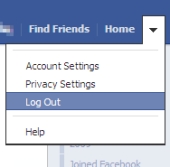 No doubt he'll rue the day he was sloppy with his computer security – and will have learned the hard way the importance of logging out of your Facebook account when you have finished with it.
You don't have to be a criminal to realise that it's important to protect your Facebook account. So remember not to leave it open for anyone to access on an unattended computer.
Oh, and if you're interested in other Facebook goofs made by criminals, check out the burglar who uploaded his own picture to a victim's Facebook account.
If you use Facebook and want to get an early warning about the latest attacks, security issues and privacy threats you should join the Sophos Facebook page where we have a thriving community of over 180,000 people.
Hat-tip: El Tiempo via Digital Trends.
Robber cartoon image courtesy of ShutterStock